BLOOMINGTON, Ind. – Indiana University School of Public Health-Bloomington (SPH-B) recently joined the Math Alliance Field of Dreams as a Gold Member.
This comes on the heels of several important developments throughout the school demonstrating an unwavering commitment to the promotion of diversity in science, education, public health, and its own community of scholars. We have frequently said—when referring to slogans such as "we are all in this together"—that all means all. This means that diversity is not just about groups of people, but about every good-spirited person having access to opportunities to achieve, contribute, and be welcomed to the community. It means that all of us deserve education, a career, and the joy and wonder of scientific discovery.

Charlie Nelms, retired chancellor of North Carolina Central University and IU vice president emeritus for institutional development, once said, "As a Black baby boomer and student activist during the Civil Rights era of the 1960s and 1970s, my decision to pursue a career in higher education was profoundly influenced by an unswerving belief in the transformative power of education, an abiding faith that my parents passed on to all their children."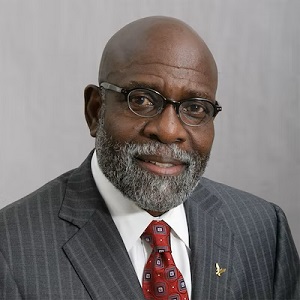 With regards to recent SPH-B successes in diversity, equity, and inclusion (DEI), Dr. Nelms adds, "Leadership matters—and I am grateful to Dean Allison and his colleagues for 'walking the walk.' Talk is cheap, but action is intentional."
Sharing Professor Nelms' belief in the transformative power of education, Dean David Allison is not content to rest on the laurels of SPH-B's recent award from Indiana Business Journal for success in achieving what is arguably the most diverse tenure-track faculty of any U.S. school of public health. Hence, SPH-B continues its progress:
We are the first and only school of public health to participate in the American Association for the Advancement of Science (AAAS) SEA Change Program.
Our new associate dean for organizational climate, inclusion, and belonging—the esteemed and dynamic professor Jerono Rotich—leads schoolwide diversity and inclusion efforts, including implementing the SPH-B Diversity Plan and promoting an organizational culture and climate of respect for individuals. She asserts, "An inclusive organizational climate that facilitates a sense of belonging for all individuals improves performance and elevates the entire institution."
Dean's Eminent Scholar and Professor Javier Rojo secured an NSF grant to promote underrepresented minority undergraduate students interested in statistical science.
Our faculty have submitted multiple grant applications aimed at expanding student and faculty diversity to esteemed institutions such as the National Institutes of Health (NIH) and the National Science Foundation (NSF).
Through the good work of Drs. Vanessa Kercher and Patricia Silveyra, we secured a Diversity, Equity, and Inclusion (DEI) grant from the Indiana Academy of Sciences to host the first leadership training for underrepresented minority faculty at SPH-B this month.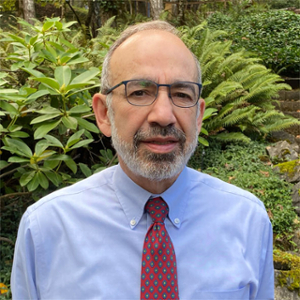 Now, thanks to the leadership of Dr. Javier Rojo, SPH-B continues its yearslong tradition of collaboration with the highly regarded Math Alliance. This extraordinary organization—founded by our friend Professor Emeritus Philip Kutzko—is based right here in Indiana but serves the entire nation. It has been effective beyond words in promoting greater participation in STEM and mathematical sciences by early career scholars from traditionally underrepresented minority groups.

We are proud and honored to do our part to welcome all to partake of the benefits of science, education, mathematical reasoning and the wonder, joy, and opportunity they bring.