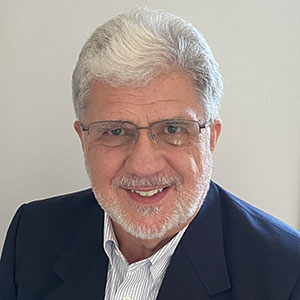 Faculty

Earl Blair

Visiting Lecturer in Safety Management
Education
University of Kentucky, Ed.D., 1997

West Virginia University, M.S. in Safety Management, 1979

Asbury University, B.A. in Psychology, 1973
Background
Fellow, American Society of Safety Professionals (ASSP), New Orleans 2019
Lifetime Achievement in Safety Award, Business & Legal Reports (BLR), Orlando, 2018
Professional Safety Article Award, 2nd Place, ASSP 2018
Keynote Presentation, The Safety Leadership Challenge, Nigeria Chapter ASSP Inaugural meeting, May 2014
Department Chair, Department of Safety, Health & Environmental Health Sciences, Indiana State University, Terre Haute, Indiana. 2004–2006.
Trustees Teaching Award, Indiana University. 2003 and 2012.
Safety Manager at 4 Fortune 500 Companies
Courses Currently/Recently Taught
S101 Introduction to Safety; S151 Legal Aspects of Safety; S415 Safety Education & Training
S502 Instructional Strategies for Safety Education; S513 Safety Management in Business & Industry
S515 Safety Leadership & Measurement; S552 Principles and Concepts of Safety Behavior in the Workplace
Research Interests
Blair's research and scholarly activity focus on safety performance improvement in the workplace. Topics include Safety and Organizational Culture, Safety Related Behavior, Safety Performance Measurement and Safety Education.
Selected Publications
Articles
Mullins, R. A., E.H. Blair & E.S. Dunlap, Management Leadership: Improving Employee Safety Engagement, Professional Safety Journal, November 2019
Blair, E.H., 3 Keys to Building a Strong Safety Culture, Safety Decisions, Cover Article: Business & Legal Resources (BLR), Summer/Fall 2018
Ali, Rifath & E.H. Blair, Safety Training Revisited: Effective Design & Delivery, Professional Safety Journal, June 2018
Books
Blair, E.H., Management Leadership for Superior Safety Performance, proposed 15-chapter outline submitted to the American Society of Safety Professionals (ASSP), accepted for publication 2020.
Blair, E.H., & Spurlock, B. S., Strategic Safety Measures for Superior Performance, Contract with Wiley & Sons. Anticipated publication date 2020.
Dotson, R., Rawlins, T., Blair, E.H. & Rockwell, S., Principles of Occupational Safety Management, Wrote Chapter 14 - Safety Training Design Strategies, Cognella Academic Publishing, 2018. (Book Chapter)
Blair, E.H., Improving Safety Performance with Behavior-Based Safety, revised chapter for the 7th edition of safety textbook, Fundamentals of Occupational Safety & Health, edited by Mark A. Friend; Government Institutes, 2017. (Book Chapter)