Eric Walsh-Buhi is the only individual to receive this distinction in 2022.
Eric Walsh-Buhi, professor and chair of Indiana University School of Public Health-Bloomington (SPH-B) Department of Applied Health Science, is the single member of the Society for the Scientific Study of Sexuality (SSSS) to be named a Society fellow in 2022. SSSS fellows are selected in recognition "of unusual and outstanding contribution to the scientific study of sex, defined as formal investigation designed to develop or contribute to generalizable knowledge."
"SSSS has been my professional home for almost two decades, and I've served on the board of directors, as president of the society, and as a program/conference chair," says Dr. Walsh-Buhi. "My career as a sex researcher started when I was working toward a master of public health degree at IU in the mid-1990s, and it's wonderful to be recognized for my work now that I've come back to IU as a professor and department chair."

Fellows of the SSSS are chosen annually from among members who have belonged to the society for more than three years, hold an advanced degree, have at least five years of professional experience in sexual science, and are engaged in "the advancement of the scientific study of sexuality." Fewer than 30 active SSSS members are fellows, including SPH-B faculty Debby Herbenick and William Yarber.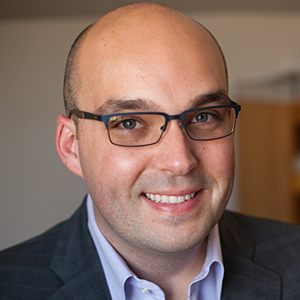 "Ever since Alfred Kinsey founded the Institute for Sex Research 75 years ago, IU has been at the forefront of research on human sexuality," says Dr. Justin Garcia, executive director of the Kinsey Institute and Ruth Halls endowed professor of gender studies. "Dr. Walsh-Buhi is a tremendous example of IU's ongoing commitment to our understanding of sexual diversity and wellbeing. He is a valued colleague and leader who I have had the pleasure of collaborating with both at IU and through SSSS."
As the organization's newest fellow, Dr. Walsh-Buhi is invited to present a "Fellows Talk" at the SSSS Annual Conference in November.

Learn more about Dr. Walsh-Buhi's accomplishments at bit.ly/3QDhIYh. News about IUSPH-B is always available at go.iu.edu/48bx.