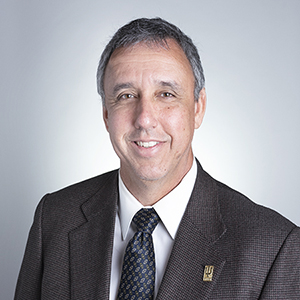 Staff

Amaury de Siqueira

Director of Online Education
Background
Amaury de Siqueira holds an M.Ed. from the University of California with an emphasis in cognitive development and a Ph.D. in Instructional Systems Technology from Indiana University. His research interest explores barriers and affordances for faculty intentions and utilization of ID tools and processes in the development and delivery of online and blended-learning courses in higher education. This reflects his overall interest in contributing to faculty professional development, understanding critical success factors for the design and development of online and blended-learning courses, and investigating barriers that prevent the adoption of best practices in the construction of online courses. His research agenda contributes to his professional practice of supporting faculty and leadership in the development of systems and practices to best support program learning objectives and institutional goals. Amaury has worked as an instructional designer in higher education and the private sector for twenty years. His work has ranged from developing training and instructional programs for pharmaceutical operations to developing a university-wide graduate student recruitment approach to managing communications.
Director of SPH Office of Online Education at Indiana University.
Developed IU system-wide student lifecycle service and support for the Graduate Recruitment Pillar (5 years).
Instructional designer in Higher Education and the Private sector (20 years).
Developed training and continuous improvement instructional programs for clinical research assistants and pharmaceutical operations (4 years).
Learning and training consultant for multinational corporations (2 years).
Conferences
de Siqueira, A. C., Huber, L., Lynch, A. (2019, October) Faculty Support for the Effective Application of ID Standards in Online Course Development. Indiana University Online Conference, Indianapolis, IN.
de Siqueira, A. C. (2018, October). Transformative Framework for Cross-Functional Collaboration in the Technology Space. Statewide IT Conference, Bloomington, IN.
de Siqueira, A. C. (2017, November). Design, Development, And Delivery of Webinars in A Rapidly Changing Technology Landscape. Online Learning Consortium Accelerate, Orlando, FL.
Cavanaugh, C., de Siqueira, A. C., Huber, L., Huffman, M. (2017, November). Offering Diverse Opportunities through IU Expand: IU's Portal for Development & Learning Enrichment. Indiana University Online Conference, Indianapolis, IN.
de Siqueira, A. C., Huber, L. (2016, November). Strategies and Best Practices for Prospect Recruitment and Student Retention in Online Graduate Programs. Indiana University Online Conference, Indianapolis, IN.
Grants
de Siqueira, A. C., & Huber, L. (2014). The Poynter Center for the Study of Ethics and American Institutions: The Jesse Fine Fellowships in Practical and Professional Ethics "Approved" Doesn't Mean Just: Ethical Considerations in Research and Healthcare with Diverse Populations.
Selected Publications
Articles
Abramenka-Lachheb, V., Lachheb, A., de Siqueira, A. C., & Huber, L. (2021). Instructional Designers as "First Responders" Helping Faculty Teach in the Coronavirus Crisis. Journal of Teaching and Learning With Technology, 10(1).
Kim, M., Jung, E., de Siqueira, A. C., & Huber, L. (2016). An Investigation into Effective Pedagogies in a Flipped Classroom: A Case Study. International Journal of E-Learning & Distance Education 31(2): 1-15.
de Siqueira, A. C., & Herring, S. C. (2009). Temporal Patterns in Student-Advisor Instant Messaging Exchanges: Individual Variation and Accommodation. System Sciences. 42nd Hawaii International Conference, IEEE: 1-10.