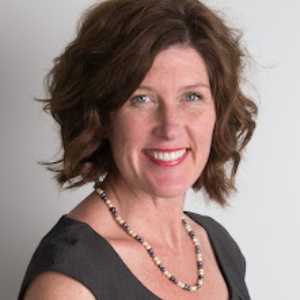 Staff

Kathleen Sobiech

Director of Public Health Practice, Accreditation, and MPH Program
Education
Indiana University School of Public Health-Bloomington Department of Applied Health Science, PhD, 2017

Indiana University School of Public and Environmental Affairs, MSES/MPA, 2000
Background
Over 14 years of experience developing and managing public health initiatives, programs, and research projects to improve community health in the US, Liberia, Kosovo, and Indonesia

Adjunct faculty University Notre Dame Eck Institute for Global Health (Course: Qualitative Research Methods in Global Health)

Certified Sequential Intercept Model Mapping Facilitator for Indiana (Public Research Associates, January 2023)

Returned Peace Corps Volunteer (Senegal) in Environmental Health and Education Sector


Service
Appointed Member, Monroe County Women's Commission

Coordinator, Lawrence County Crisis Intervention Team

Habitat for Humanity Women Build Team Leader since 2016
Selected Publications
Articles
Fallah, M., Nyenswah, T., Wiles, W., Baawo, S., Tarpeh, M., Kollie, S., Sobiech, K., & Reece, M. (2014). Communication as the key to guide workforce development in the health sector in public stakeholder partnerships: a case study in Liberia. The Lancet Global Health, 2, S43.
Ray, H., Sobiech, K., Alexandrova, M., Songok, J. J., Rukunga, J., & Bucher, S. (2021). Critical Interpretive Synthesis of Qualitative Data on the Health Care Ecosystem for Vulnerable Newborns in Low-to Middle-Income Countries. Journal of Obstetric, Gynecologic & Neonatal Nursing, 50(5), 549-560.
Jewett, C. G., Sobiech, K., Donahue, M. C., Alexandrova, M., & Bucher, S. (2022). Providing emotional support and physical comfort during a time of social distancing: A thematic analysis of doulas' experiences during the coronavirus pandemic. Community Health Equity Research & Policy , 0272684X221094172.
Lau, E., Adams, Y. J., Ghiaseddin, R., Sobiech, K., & Ehla, E. E. (2023). Discharge Readiness and Associated Factors Among Postpartum Women in Tamale, Ghana. Western Journal of Nursing Research , 45(6), 539-546.