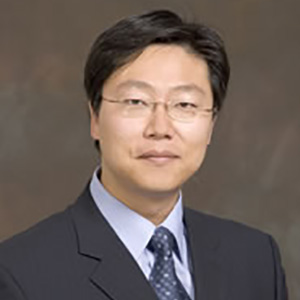 Staff

Junghun Lee

Manager of Web Services
Education
Seoul National University, M.A., 1999

Seoul National University, B.A., 1996
Background
Instructional Consultant at Instructional Consulting and Technology Services, HPER, 2003−2006
Development of Recruitment CD for MPH program and SCHP program, Department of Applied Health Science.
Development of various HPER online courses: N325, R231, R466, R471, C512
Goodwill Ambassador, School of Education, 2003−2004
Lee, Junghun (2004). Supporting web−based distance education: Online pedagogical activities help system to enhance student motivation and participation. In the annual conference of the Association for Educational Communications & Technology (AECT).
Lee, Junghun, Bardzell, S., So, H.−J., & Kim, B. (2004). Lessons learned from development of Web−based interactive learning modules: Issues on problem−based learning and learner participation. In Proceedings of The Association for Educational Communications and Technology Annual International Conference, Chicago, Illinois.