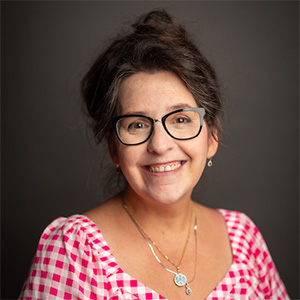 Staff

Amy Todd

Program Management Specialist
Background
Ms. Amy E. Todd is a registered nurse (RN) who earned her Associate of Science in Nursing in 2001 from Vincennes University in Vincennes, Indiana. After combined experience in acute care services, such as post-surgical, medical, renal-metabolic, cardiovascular surgery and medical, neurological, and hospital-placed hospice care, she began a career in reimbursement and managed care. During her time focused on case management and reimbursement services, she also created care collaboration with interprofessional care members and began her developed strategies in mental health.
Importantly, Ms. Todd focuses care on intentional care of the person: mind, body, and spirit. This wholistic care approach was fostered by her enhanced educational curriculum which she earned through Vincennes University and the Westburg Institute in 2016. Ms. Todd later completed a Bachelor of Science in Nursing in 2020 from the University of Southern Indiana in Evansville, Indiana.
Prior to nursing, Ms. Todd was a social service designee in a long-term care setting, allowing her to recognize needed services among vulnerable individuals suffering loss. She currently lives in Martin County, where she serves in a faith-based nursing program. Working as a faith community nurse,
Ms. Todd is currently working at Indiana School of Public Health as the Faith Net Project Manager and the Heart Healthy Hoosiers Project Manager. She has been responsible for community and healthcare connections associated with grant-funded activities. Ms. Todd is a member of several Mental Health partnerships in multiple counties where she has existing partnerships with health and human services, hospital and health care facility leaders, faith-based groups, and other community organizations who share the same passion towards improving health and wellness while preventing disease. As a member of the Faith Net Team, Ms. Todd helps oversee, identify, and implement evidence-based standards of practice through telehealth services in collaboration with her faith community nursing standards and scopes of practice. Ms. Todd provides additional resources dedicated to health promotion and disease prevention focusing on co-morbid conditions, such as cardiovascular health to help prevent stroke and other disease. In 2021, Ms. Todd became an integral part of prevention along with other experts in the field at IU, the Heart Healthy Hoosiers team, in which she as the Project Manager intends to produce outcomes that will lead Indiana in Helping Hoosiers reduce cardiovascular risks and other co-morbid conditions reducing morbidity and mortality rates in at-risk populations. Recognizing unique but shared disparities common in rural communities, dispatching Faith Community Nurses working alongside Health Coaches to identify necessary lifestyle changes personalized for each individual resident using the nursing process and healthy behavior support services will help inspire and encourage change among residents, communities, organizations, and the healthcare network. During Spring of 2021, she worked with the Indiana University (IU) School of Nursing, the Indiana University Center for Rural Engagement, and many other valuable partners in successfully implementing a Faith Community Nursing supported Preventative Health Screening pilot clinical experience for IU Junior and Senior Nursing Students in rural Martin and Orange counties funded by Women?s Philanthropy at Indiana University. Ms. Todd is a member of the American Nurses Association, Indiana Nurses Association, National Association of Catholic Nurses, U.S.A., Spiritual Care Association, Indiana Center for Parish Nursing, and the Tri-State Health Ministry Organization.