Daniella Chusyd has served as an IUSPH-B postdoctoral fellow since 2018.
Daniella Chusyd, Ph.D., an award-winning researcher and postdoctoral fellow in the IUSPH-B Department of Epidemiology and Biostatistics, has been named assistant professor in the Department of Environmental and Occupational Health, with an adjunct appointment in the Department of Health & Wellness Design. Chusyd studies how environmental factors (including pollution and changes in habitat) affect the health and aging of elephants. She uses these results to shed light on how environmental factors affect human longevity.
"I have loved my time in IUSPH-B, receiving strong mentorship, building exciting collaborations, and growing my research program," Chusyd says. "I cannot wait to transition to the next phase of my career, joining two stellar departments. I expect we will do great things together."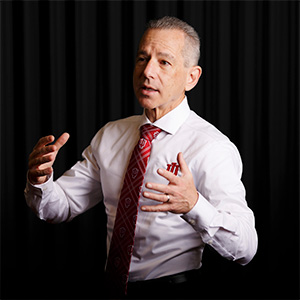 "I have had the privilege of working with Dr. Chusyd for several years now, even when she was a Ph.D. student at the University of Alabama at Birmingham," says IUSPH-B Dean David Allison. "From day one, she has consistently been one of my most driven, creative, focused, and ambitious mentees, who is also generous, thoughtful, and collegial. A reviewer for one of her recent grant applications described her as 'a force of nature.' Indeed, she is a natural wonder and we are lucky to have her join our team."
Chusyd earned her Ph.D. in nutrition sciences from the University of Alabama at Birmingham, an M.A. in government from the Interdisciplinary Center of Herzliya in Israel, and a B.S. in biochemistry from the University of Florida. Her professional memberships include the Association of Zoos and Aquariums, Elephant Managers Association, the International Society of Wildlife Endocrinology, and the Gerontological Society of America. Among her accolades are the University of Alabama at Birmingham's President's Diversity Champion Award; the Howard E. Sauberlich Award for Excellence in Research; and the distinction of being named an IUSPH-B Emerging Luminary in Nutrition, Exercise, and Metabolism.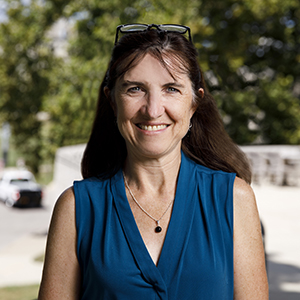 "Evidence shows that older adults are more susceptible to environmental pollution than younger adults, yet the causes of this increased vulnerability are poorly understood," says Jackie MacDonald Gibson, chair of the Department of Environmental and Occupational Health. "Dr. Chusyd's research is yielding new insights on the process of aging that ultimately can help to develop interventions that protect older people from environmental risks so that they can continue to live healthy lives."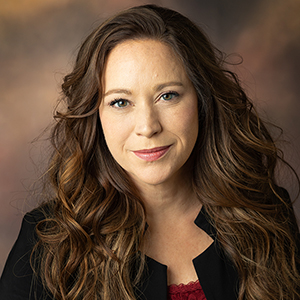 "We are incredibly excited to have Dr. Chusyd as a full-time faculty member in the School of Public Health-Bloomington," says Carrie Docherty, IUSPH-B executive associate dean. "Her research expertise will provide both departments an exceptional scholar who can add to the intellectual interests in our school."
To learn more about Dr. Chusyd's work and accomplishments, visit go.iu.edu/42D1.