Dr. Allison is also a distinguished professor and provost professor at the Indiana University School of Public Health-Bloomington.
IUSPH-B Dean David Allison will receive the 2021 Friends of Albert (Mickey) Stunkard Lifetime Achievement Award, presented by The Obesity Society in recognition of his lifetime of outstanding contributions to the field of obesity in terms of scholarship, mentorship, and education. As this year's honoree, Dr. Allison will receive a plaque and a $1,000 award and present the Friends of Albert (Mickey) Stunkard Award Lecture during ObesityWeek® Interactive, The Obesity Society's annual scientific meeting. Dr. Allison was nominated by 30 colleagues, 20 of whom are fellows, and 12 of whom are past presidents of The Obesity Society.
A biostatistician and an elected member of both the National Academy of Medicine and the European Academy of Sciences and Arts, Dr. Allison is internationally renowned for focusing on research methodology in obesity and is a prominent leader in public health. With more than 30 years of substantial contributions within the field, Dr. Allison became dean of the Indiana University School of Public Health-Bloomington in 2017.
In recognition of his expertise, in 2020, Dean Allison received $15 million in philanthropic funding to serve as principal investigator for Aegis, a major nationwide study on COVID infection, reinfection, and the potential for long-term immunity. Dr. Allison's research will have widespread implications for the study of obesity, as COVID has a higher rate of morbidity and mortality for people who are obese.
While still a graduate student, Dr. Allison met Dr. Stunkard, then a senior professor at the pinnacle of the field, who spent an hour one-on-one with him. Years later, Dr. Allison can still recall, as a then early postdoctoral fellow, sharing some good results with him. "Throughout my career, I can think of no single moment which inspired me more than to have the great Mickey Stunkard cheer me on with his enthusiasm," says Dean Allison. This pivotal experience fostered his passion for the importance of mentoring early-career investigators.
Dean Allison has received several T32 grants from the National Institutes of Health and other training grants from the National Science Foundation to train and mentor. During his career, Dr. Allison has mentored more than 26 undergraduate and graduate students and more than 47 postdoctoral fellows, many of whom have gone on to specialize in obesity research.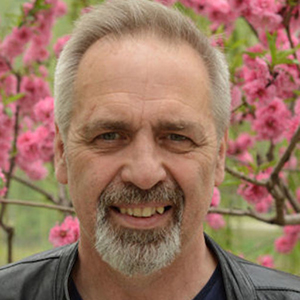 "Dr. Allison is without doubt one of the smartest people I know," says Dr. John Speakman, Fellow of the National Academy of Sciences and professor at the University of Aberdeen, Scotland. "In almost any area, he brings to the table enormous wisdom and insight. Plus, despite the calls on his time in his role as dean of [one of] the largest school[s] of public health in the U.S. and his service on numerous committees, I have always found him to be generous and giving of himself to others—particularly junior faculty. He set up and runs the enormously popular Obesity and Energetics Offerings, which summarizes on a weekly basis the latest advances in the field. This tool is probably one of the most useful contributions to obesity research that has emerged in the last decade."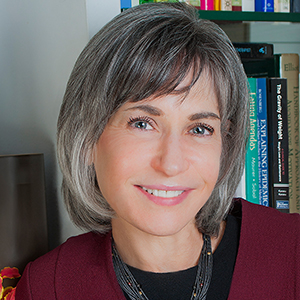 "Dr. Allison is arguably the most persistent, stalwart, influential, and compelling voice in promotion the application of mathematics and higher-level quantitative thinking to the study of obesity," says Sylvia R. Karasu, M.D., clinical professor, Weill Cornell Medicine Member, and Institutional Review Board at Rockefeller University. "With his proficiency in obesity research and design, Dean Allison has advanced new hypotheses. For example, he has developed original statistical methods now used as the standard in the National Institute on Aging's Intervention Testing Program (ITP), which tests the effects of caloric restriction mimetics on lifespan in model organisms."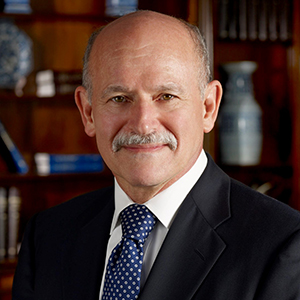 "As a collaborator with Dr. Allison for more than 25 years, I have observed his values, innovative and critical thinking, and leadership," says Steven B. Heymsfield, M.D., professor of metabolism & body composition at Louisiana State University's Pennington Biomedical Research Center. "Dr. Allison is a brilliant mentor, educator, scholar, and scientist who exemplifies the qualities, character, intellectual courage, and generosity of Dr. Mickey Stunkard. His research integrity and commitment to ethical principles are unparalleled, and his lifetime contribution to our field is enormous."
To see the full list of this year's honorees, visit obesity.org. For more information about the School of Public Health, visit publichealth.indiana.edu.