The series highlights key topics and contemporary issues in public health.
Recordings from the Indiana University School of Public Health-Bloomington 2020–2021 Distinguished Colloquium Speaker Series are now available online. The series events, which are free and open to the public, have been held virtually over the past year.
"This colloquium series has provided an amazing educational opportunity for our community," says Dr. Carrie Docherty, executive associate dean for the School of Public Health-Bloomington (SPH-B). "Both the intellectual contribution and the diversity of topics allowed us to convene, discuss, and explore a variety of questions that are critically important in public health."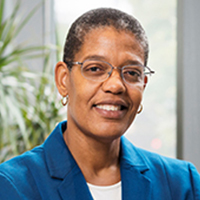 Recent guest speakers have included such public health beacons as Michelle Williams, SM, ScD, Dean of Faculty at the Harvard T.H. Chan School of Public Health and Angelopoulos Professor in Public Health and International Development, Harvard Kennedy School, whose topic was "Racism Is a Public Health Crisis: Epidemiological Evidence and Narratives to Promote Social Justice."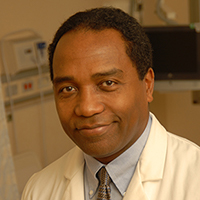 And Griffin Rodgers, MD, MACP, Director of the National Institutes of Health National Institute of Diabetes and Digestive and Kidney Diseases (NIDDK), whose topic was "Sickle Cell Anemia: Past, Present, and Future."
"Embedded in each thread of science skillfully presented by each colloquium speaker was a simple theme which I would characterize as a posed question: Will we do better? Will we purposefully expand the tent of public health to encompass more scientifically complex hypotheses which unapologetically incorporate equity, diversity, and inclusion?" says Dr. Maresa Murray, assistant dean of Diversity, Inclusion, and Organizational Climate for SPH-B. "This was a quiet but strong voice which emerged from the speakers, and their collective woven threads created a tapestry of both academic enlightenment and a newer, more pointed, call to action in public health."
According to SPH-B Dean David B. Allison, "Our Distinguished Colloquium series truly lives up to the 'distinguished' in its title, serving as an intellectual focal point for all in the school to come together and explore the biggest ideas, the cutting-edge science, the complex, challenging, and socially demanding ideas that we all must wrangle with, and have the privilege of wrangling with. The lecturers are nothing short of the luminaries of the field of public health and society writ large."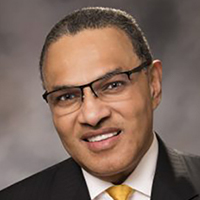 Other notable speakers whose talks are available include Freeman Hrabowski, PhD, President of the University of Maryland, Baltimore County, and one of Time magazine's "100 Most Influential People in the World" for 2012, who spoke on "America at a Crossroads: Science, Public Health, and Inclusion."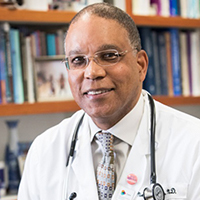 Neil R.Powe, MD, MPH, MBA, Chief of Medical Services at San Francisco General Hospital and the Constance B. Wofsy Distinguished Professor and Vice-Chair of Medicine at the University of California San Francisco, who spoke on "Understanding Health Disparities and Equity Through the Lens of Kidney Disease."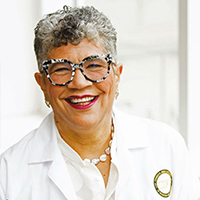 And Deborah Prothrow-Stith, MD, Dean and Professor of Medicine for the College of Medicine at Charles R. Drew University of Medicine and Science, who spoke on "Violence Prevention: Guns, Police, Public Health, and Healthcare." Those, as well as recordings of past years' speakers, are online, and new recordings will be added as available.