This campus-level award recognizes tenure-track faculty who have a record of solid accomplishments and show exceptional promise.
The Indiana University Bloomington Office of the Vice Provost for Faculty and Academic Affairs and the Office of the Vice Provost for Research have named Keisuke Kawata, PhD, ATC, Assistant Professor in the School of Public Health-Bloomington's Department of Kinesiology, recipient of the Outstanding Junior Faculty Award. This prestigious campus-level award recognizes the most promising tenure-track faculty.
"It is such an honorable recognition to receive," says Dr. Kawata. "The last five years of my professorship have challenged me and humbled me, empowered me and shrunk me down, many times all at once. I am immensely thankful for my family, students, and collaborators, who pick me up when I'm down and trail blaze the untraveled road alongside me."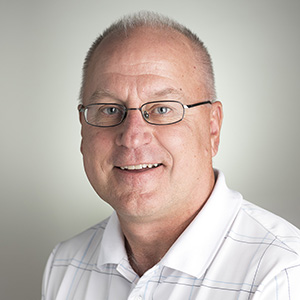 Dr. David M. Koceja, Professor and Chair of the Department of Kinesiology, nominated Dr. Kawata for the award and says, "Dr. Kawata has been leaving his mark on concussion research since his arrival at Indiana University, developing the Clinical Neurotrauma Laboratory into one of the leading laboratories in the country. Using blood biomarkers and behavioral outcome measures, Dr. Kawata helped pioneer the notion that even mild head impacts can cause acute impairments and over time can result in cumulative health deficits. Further, his work highlights the complexity of brain behavior to indicate that individuals with substance abuse disorders as well as attention-deficit disorder have less plasticity to recover from sub-concussive head impacts."
"We are proud to have Dr. Kawata representing the Department of Kinesiology and the School of Public Health," says Dr. Koceja. "It is evident that he is passionate about his work – and the best is yet to come."
Faculty who are nominated and selected for this prestigious honor show solid accomplishments and exceptional promise in their fields. Recipients receive $15,000 in funds to be used in their scientific, scholarly, or creative activities. Previous winners have developed nationally recognized research programs.
Dr. David B. Allison, Dean of the School of Public Health-Bloomington, says, "It is only a small fraction of researchers whose work is important enough to make funders want to dedicate the precious tax-payer dollars to support it. Further still, it is also only a small fraction of researchers whose work is inspiring enough to capture the imagination of scientifically-minded members of society at large. And, it is also only a small fraction of researchers whose work is intriguing and impactful enough to draw in a cadre of outstanding research scholars clamoring to be part of the dynamic research program. Yet our own Dr. Kawata's research has the grand slam of all 4 'i''s – important, inspiring, intriguing, and impactful. We are very proud and fortunate to have him in our school's community of scholars."