Dr. Priscilla Barnes and three co-leaders receive NIH funds to conduct research on promoting brain health in specific populations.
Priscilla Barnes, associate professor in the Indiana University School of Public Health-Bloomington (IUSPH-B) Department of Applied Health Science, is co-leading an initiative funded by the National Institutes of Health (NIH) to continue promotion of brain health awareness in African American persons aged 45 years and older.
Among the goals of the Collaboration for Aging Research and Engagement (CARE), says Barnes, is to "develop culturally relevant content to educate African American persons aged 45 and older about brain health, as well as Alzheimer's disease and related dementias."
She adds, "Community-academic partnerships are essential to ensuring that local residents participate, contribute to, and are represented in strategies addressing these important brain health issues."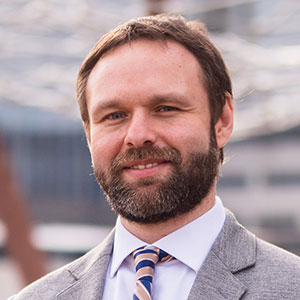 "African American persons are underrepresented in Alzheimer's disease research and education," says Richard Holden, chair of the IUSPH-B Department of Health & Wellness Design and an expert on aging and dementia. "By directly engaging this group in learning about and improving brain health, Dr. Barnes is leading efforts to reduce this costly disparity. She is an ideal leader for this work given her expertise in public health and experience with community engagement."
Other CARE researchers include Yvonne Lu (IUPUI School of Nursing), Patrick Shih (Luddy School of Informatics, Computing, and Engineering), and Carl Hill (chief diversity, equity and inclusion officer for the Alzheimer's Association).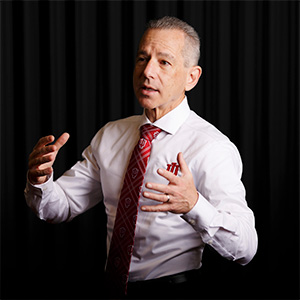 "For science to be just, it must be available to all," says David Allison, dean of IUSPH-B. "We have seen throughout history (and quite starkly in recent memory) that older persons and persons from underrepresented minority groups often do not reap the benefits of scientific research, of healthcare, of technology, and of our society's overall goodwill and attention to the same extent as do others. As a matter of justice—and in recognition of the growing proportion of our society who are both older and from traditionally underrepresented minority groups—it is imperative to devote research efforts and resources to these communities. Our school is steadily building our emphasis on healthy aging, geroscience, and addressing health disparities. We are so fortunate to have Professor Priscilla Barnes helping to lead the charge."
Explore topics about Alzheimer's disease and related dementias at
bit.ly/3mpXd3f
. To learn more about the Indiana University School of Public Health-Bloomington, visit
publichealth.indiana.edu
.