Faculty from the Department of Kinesiology suggest tailored recovery strategies could help women with long COVID avoid physical impairment.
Researchers in the Indiana University School of Public Health-Bloomington (IUSPH-B) discovered that women with prolonged effects of COVID experience abnormal heart rate responses to physical activity. Their article, "Evidence for impaired chronotropic responses to and recovery from 6-minute walk test in women with post-acute COVID-19 syndrome" in the journal Experimental Physiology, indicates that although men are generally considered at higher risk of complications and death from COVID-19, women outnumber men about 3:1 when it comes to seeking treatment for long COVID.

These abnormal heart rate responses to physical activity, according to the study, could lead to discomfort that causes women to avoid levels of physical exertion necessary to return to pre-COVID independence and mobility.

Dr. Stephen J. Carter, assistant professor in the IUSPH-B Department of Kinesiology and one of the authors, says, "Given the greater prevalence of age-related physical disability in women, as compared to men, our findings show that a targeted rehab program might be especially useful to women and other groups affected by persistent COVID-19 symptoms—thus promoting recovery and minimizing susceptibility for deteriorating physical condition."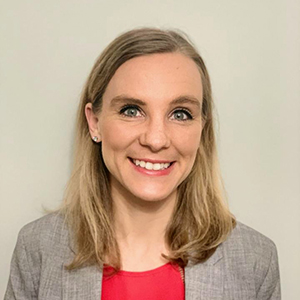 Dr. Marissa N. Baranauskas, postdoctoral research fellow working with Dr. Carter, says, "While there is still much to understand regarding the long-term effects of COVID-19, our data suggest there may be lingering physical impairment several months into recovery from even mild-to-moderate illness in women."
"A reduced ability to resume pre-COVID activity levels could limit opportunities for some women to return to their previous roles in society," adds Anna Prugnola, global medical education and capabilities lead at GlaxoSmithKline. "This could aggravate the growing gender inequality that the pandemic has caused in several countries. To slow that effect, targeted rehabilitation programs are critically important for women around the world."

The full article is available at bit.ly/3kqGQ6E. For more IUSPH-B news, visit go.iu.edu/48bx.