A research team from Indiana University and the nonprofit research institute RTI International is seeking help from "citizen scientists" in four states for its study of a group of chemicals known as PFAS in private wells.

Supported by a grant from the Environmental Protection Agency, the researchers will provide free testing kits to households in Washington, North Carolina, Indiana and Minnesota whose drinking water comes from private wells, enabling residents to collect and provide water samples for testing.

PFAS is an abbreviation for perfluoroalkyl and polyfluoroalkyl substances, which have been used for about 80 years in common household products, particularly those that are stain- and water resistant. They have been associated with numerous health problems, including high blood pressure, thyroid disorders and specific cancers. Because they do not easily degrade, they are often referred to as "forever chemicals."

"PFAS contaminants last a long time in the environment and have been found as far away as the North Pole, but we know very little about where and how often they occur in private well water," said Jacqueline MacDonald Gibson, chair of the Department of Environmental and Occupational Health at the IU School of Public Health-Bloomington, who is principal investigator on the project. Amina Salamova, an associate scientist at the IU O'Neill School of Public and Environmental Affairs, is a co-investigator.

"With 13% of the U.S. population getting their drinking water from private wells, filling this information gap is very important to making sure everyone has access to safe drinking water," MacDonald Gibson added.

Residents in Spokane County, Washington; Robeson County, North Carolina; Monroe County, Indiana; and Washington County, Minnesota, will receive postcards inviting them to participate in the study.
Beverly Collins-Hall, principal chief of the Cherokees in Robeson County, North Carolina, emphasizes: "Water is sacred to indigenous peoples and others who live here in Robeson County, North Carolina. Water is vital to tribal subsistence, cultural practices, health and welfare, agricultural production, and economic development."
Penny Caudill, health administrator for Monroe County, Indiana, says, "We are pleased to partner with the Indiana University School of Public Health-Bloomington to test private wells in the county for PFAS. Because we do not currently test for PFAS, this will allow us to provide more comprehensive service to the community."
"We really look forward to connecting with residents interested in participating as citizen scientists to identify PFAS in rural well water," said Jennifer Hoponick Redmon, a senior environmental health scientist at RTI and another co-principal investigator on the study. "Our hope is that this research helps us better predict and communicate where PFAS exists in well water across the U.S."   
Chamindu Liyanapatirina, an analytical research chemist at RTI, is also a co-investigator and will analyze water samples for PFAS using state-of-the-art methods.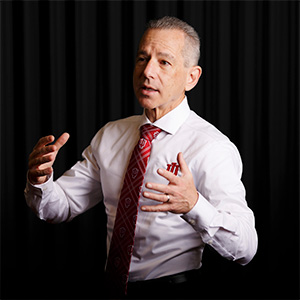 IUSPH Dean David B. Allison says that IUSPH principal investigator Jacqueline MacDonald Gibson "embraces public health science in the best spirit of the wonder of science, the joy of camaraderie in the pursuit of a common goal, and the sense of duty to help fellow human beings across the globe. I am so proud to have her as a colleague."