When Department Chair Richard Holden joined the Indiana University School of Public Health-Bloomington (IUSPH-B) in 2021, he was charged with bringing the school's newest department—Health & Wellness Design—to new heights. According to IUSPH-B Dean David Allison, he is doing this "beyond our wildest expectations."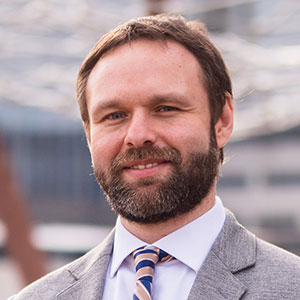 The Department of Health & Wellness Design continues its upward trajectory—as it prepares to welcome several new world-class faculty in the 2022–23 academic year, the department plans to offer "the world's first and only Bachelor of Science in Health & Wellness Design," Dr. Holden says. "This is a sign of the forward motion we all have made in the year since I arrived—and even prior—and a promise of more, exciting things to come."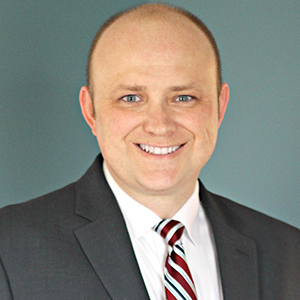 Since he began serving as chair, Dr. Holden has recruited a bevy of new faculty, appointed an associate department chair, and seen his existing team pursue paths of knowledge that provide new, exciting experiences for students and researchers to support improved public health. Dr. Jared Allsop, recently named associate department chair, says this appointment is "an honor," adding, "I look forward to continuing to support the department, as well as our school and students."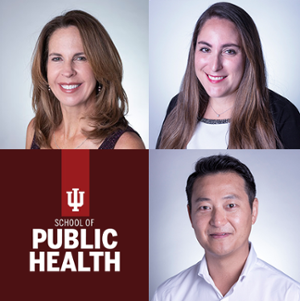 Indeed, Dr. Allsop's collaboration with Drs. Jennifer Piatt, Courtney Fecske, and Junhyoung (Paul) Kim recently resulted in Commission on Accreditation of Allied Health Education Programs (CAAHEP) accreditation for the department's majors in recreational therapy. "As one of the country's leading programs," Dr. Piatt says, "We are excited to continue to provide cutting-edge educational experiences for our undergraduate, graduate, and doctoral students and prepare them for careers in the health care industry."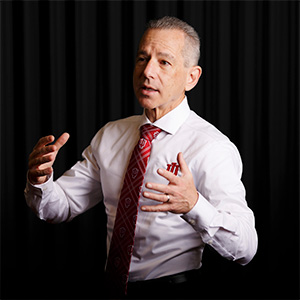 "At the risk of sounding grandiose," Dean Allison continues, "Dr. Holden reminds me of Prometheus, who stole fire from the gods to give knowledge to humans. He stokes the fire of knowledge—as well as the proverbial fire in the belly—that inspire faculty to innovate in search of better knowledge and stronger outcomes."
Such outcomes include collaboration between department faculty Dr. Evan Jordan and Dr. Shelley Johns of the IU School of Medicine, who recently received grant funding from the Indiana Clinical and Translational Sciences Institute (CTSI) to develop a mental health technology intervention for breast cancer survivors called MOSAIC. MOSAIC uses biofeedback from an arm-worn heart rate monitor to alert breast cancer survivors that they may be stressed, then guides users through proven acceptance and commitment therapy techniques that reduce depression and anxiety.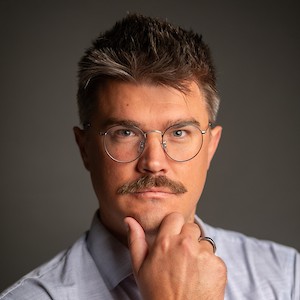 Co-designed with researchers from the Luddy School of Informatics, Computing, and Engineering—and cancer survivors themselves—the app targets the significant levels of depression and anxiety experienced by breast cancer survivors. "With this technology, cancer survivors will get the care they need in the moment they need it, rather than having to wait weeks or months between appointments with a counselor," Dr. Jordan says. "This is precision medicine."
To learn more about the Department of Health & Wellness Design, visit go.iu.edu/4r2R. More IUSPH-B news is always available at go.iu.edu/48bx.