Indiana University School of Public Health-Bloomington (IUSPH-B) Associate Professor Hannah Block is one of two IU faculty members recently recognized by the IU Center of Excellence for Women & Technology for their contributions to strengthening technical skills in women across campus. At their ninth annual Summit on Women and Technology, the Center recognized Dr. Block for multiple contributions including Girls with Nerve, a weeklong camp she created for middle- and high school girls to explore the field of neuroscience.
"It was truly an honor to be named a Faculty Outstanding Mentor/Advocate award winner," Dr. Block says. "Mentoring is one of my favorite parts of being a professor, and I always strive to get better at it. The IU Center of Excellence for Women & Technology has been a wonderful resource for my development as a mentor and faculty member. I have participated in their Research Experience for Undergraduate Women since 2014, when it was first offered. Some of my most successful undergraduate researchers have joined my lab through that program."

Dr. Block has served as a mentor to both undergraduate and graduate IU students, helping them publish their work in journals as well as make presentations about their research at conferences both locally and around the world.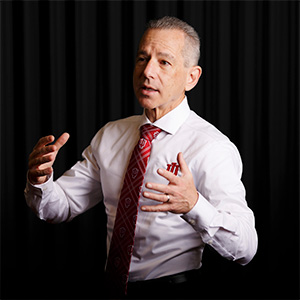 "I consider mentorship to be among the highest of callings. It enriches the lives of both the mentor and the mentoree," says IUSPH-B Dean David Allison. "Dr. Block cares deeply for both her science and her mentorees, which is what makes her one of our best scientists and one of our best mentors. Our school, the scientific community, and her mentorees are all very fortunate to know her."
 To learn more about the Center of Excellence for Women & Technology, visit womenandtech.indiana.edu. News about IUSPH-B is always available at go.iu.edu/48bx.