This story was updated October 18, 2022 to reflect Gert McMullin's participation in the event.
The Indiana University School of Public Health-Bloomington announced that AIDS Memorial Quilt visionary and co-founder Cleve Jones is this year's recipient of the Ryan White Distinguished Leadership Award. Established in 2009 by the school's Rural Center for AIDS/STD Prevention (RCAP), the award recognizes individuals who are "exemplary bearers of the standard of excellence and commitment needed to combat HIV/AIDS."
Previous recipients include Anthony Fauci, Greg Louganis, Joycelyn Elders, C. Everett Koop, James Curran, and Ryan's mother Jeanne White Ginder.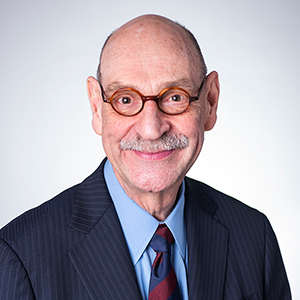 "Cleve Jones' vision to remember and celebrate the lives of persons who died from AIDS resulted in one of the largest pieces of community folk art in the world," says Provost Professor William L. Yarber, senior director of RCAP. "Thanks to Cleve, anyone who died from AIDS—even those for whom funerals or graves were not accessible—could be memorialized in a unique and lasting way.
"His work ensures that the lives of people who died from AIDS are not forgotten," Yarber continues, "and that the AIDS story is shared with future generations."
In an on-campus luncheon ceremony November 12 at noon EST, Jeanne White Ginder will present the award to quilt co-founder Gert McMullin (affectionately known as the "Mother of the AIDS Quilt"). The presentation will also include a recorded "fireside chat" between Jones and Yarber. The event is free and open to the public, and coincides with a display of 30 sections of the AIDS Memorial Quilt in the Indiana Memorial Union in the heart of campus. RSVP for the event by October 31 at go.iu.edu/4zYM.
"When it comes to epidemics, we tend to get numbed by numbers," says Michael Saag, M.D., author of Positive: One Doctor's Personal Encounters with Death, Life, and the US Healthcare System and associate dean for global health in the School of Medicine at the University of Alabama at Birmingham (UAB). "The AIDS quilt brought those who succumbed to AIDS to life, translating the numbers back into the vibrant, impactful and unique lives of those we lost."
"Cleve Jones has been a tremendous leader in the HIV epidemic response since it first struck in the early 1980s," says Paul Volberding, M.D., professor emeritus in the Department of Epidemiology and Biostatistics at the University of California, San Francisco. "His work in creating the AIDS Memorial Quilt and his political activism have been legendary and have helped encouraged many to join in the battle against what for so many was our 'first pandemic.' His recognition by this award is richly deserved."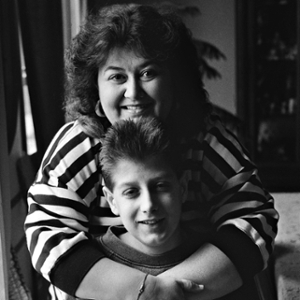 Ryan White, for whom the award is named, was an Indiana teen diagnosed with HIV in 1984 after receiving tainted blood products. He was subsequently banned from public school despite assurance from the Centers for Disease Control and Prevention and the Indiana State Department of Health that he posed no risk to students and staff. His legal battle to return to school made international news. He died April 8, 1990 at Riley Hospital for Children in Indianapolis at the age of 18.
Established in 1994, RCAP promotes prevention of HIV and other sexually transmitted diseases in rural America. It has been largely supported through a partnership with the CDC.
To learn more, visit rcap.indiana.edu.