Dr. Sarah Commodore of the Indiana University School of Public Health-Bloomington (IUSPH-B) Department of Environmental and Occupational Health is the 2022 recipient of the American Thoracic Society (ATS) Assembly on Pediatrics Scientific Abstract Award.
"The Impact of Vaping on Lung Function and Nasal Epithelial Gene Expression in Adolescents" focuses on the "pressing public health problem" of vaping among young adults; particularly when advertisers promote electronic cigarettes as "safer" than other tobacco products. Findings detailed in the abstract include greater airway resistance among young adults who reported vaping (or vape exposure) in the previous six months.

"I am humbled to receive this award," Dr. Commodore says. "My wonderful mentors and collaborators help me continue to strive toward for an important goal: To examine susceptibility to environmental pollutants in order to reduce and prevent disease, particularly among vulnerable populations."
According to the Centers for Disease Control (CDC), e-cigarettes have been the most frequently used tobacco products among young adults since 2014. The most recent available data report that the number of high school students who reported using electronics in the previous 30 days was nearly six times higher than the number of students who reported using traditional cigarettes.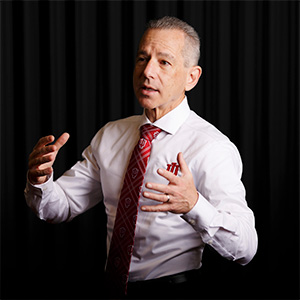 "I continue to be impressed not only by Dr. Commodore's scholarly strength, but by her positivity as a human being," says IUSPH-B Dean David Allison. "I consider myself and our school extraordinarily lucky that she is among our community of scholars."

Established in 2011, the Assembly on Pediatrics Scientific Abstract Award is presented annually "in recognition of young investigators for their exceptional contribution to research submitted to the Assembly on Pediatrics."
To learn more about ATS, visit thoracic.org. News about IUSPH-B is always available at go.iu.edu/48bx.