Dr. Keisuke Ejima's paper was selected as an example of "excellent research work" by Japanese researchers.

Dr. Keisuke Ejima of the Indiana University School of Public Health-Bloomington (IUSPH-B) Department of Epidemiology and Biostatistics is among the 2022 recipients of the United Japanese Researchers Around the World (UJA) Research Paper Award.
"Detection of significant antiviral drug effects on COVID-19 with reasonable sample sizes in randomized controlled trials: A modeling study" was published in July 2021. It focuses on the causes and implications for inconsistent results in COVID-19 antiviral medications trials.

Dr. Ejima says that he hopes the approach described in the paper "is used to design clinical trials for antivirals, and eventually provide effective antivirals to our society as soon as possible," adding that he is grateful for the opportunity to address COVID-19 and similar subjects through SPH-B research.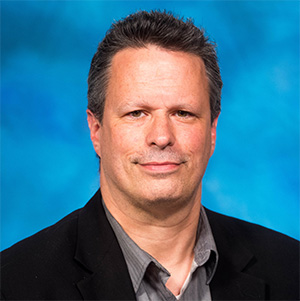 "Study results by Dr. Ejima and his colleagues provide an outstanding example of the critical role of infectious disease modeling in evaluating medications for COVID-19," says department Chair Dr. Douglas Landsittel. "Without the sophisticated modeling approaches employed in their study, randomized trials may fail to answer the key questions needed to reduce the negative outcomes in this and future pandemics. We are proud that our department continues to play a leading role in impacting public health."
Among the claims in the acclaimed paper by Dr. Ejima's team is that to "observe statistically significant results" in an antidrug trial, patients should be recruited "as early as possible after symptom onset." The publication also asserts that increased precision of SARS-CoV-2 (the virus that can lead to COVID-19) infection models could generate "more reliable sample size estimates."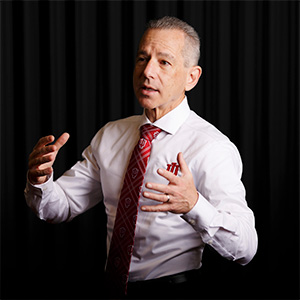 "I am proud to count Dr. Ejima among our community of scholars. I'm also proud of his work, and grateful that this international body also recognizes his work as deserving of praise," says SPH-B Dean David B. Allison. "In SPH-B, we affirm that the best work often results from cross-cultural and interdisciplinary collaboration, and Dr. Ejima exemplifies that with his research that connects ideas from computational modeling; statistics and experimental design; microbiology; and rigor, reproducibility, and transparency to bring new knowledge to society. I salute him."
The UJA Research Paper Awards were established in 2015 by Dr. Ei-ichi Negishi, a 2010 recipient of the Nobel Prize in Chemistry, "to recognize excellent research work by researchers in and from Japan."

For more IUSPH-B news, visit go.iu.edu/48bx.