Each year, up to 80 percent of runners will sustain a running-related injury—but they don't have to. In an effort to reduce and prevent running injuries, Indiana University School of Public Health-Bloomington (SPH-B) professor Allison Gruber will lead "The effect of footwear on neuromuscular function, fatigue, and habitual joint movement."
Funded by Brooks Sports, Inc., the study will evaluate data collected in the newly established Integrative Kinesiology Laboratory to understand runner behavior including how they move before, during, and after running. In the lab, this study will utilize three-dimensional motion capture (which is the same technology that animates real people into video games and movies) and an instrumented treadmill (which measures the forces a runner applies to the ground with each step). Outside of the lab, this study will collect data via wearable devices to track physical activity and sleep patterns that may affect how a runner recovers from each run.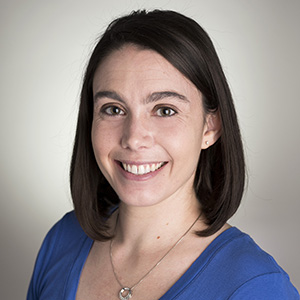 "This data will provide a better understanding of the physical and mental effects of running to improve individuals' experience with exercise and increase the likelihood of successfully meeting their health and fitness goals," Dr. Gruber says. "The study findings will extend to all exercisers and help inform product development that can further enhance the exercise experience."
Dr. Gruber extends her thanks to the Indiana University Office of the Vice Provost for Research (OVPR); Dr. David Koceja, former chair of the SPH-B Department of Kinesiology; and Dean David Allison for their support in securing the treadmill and motion capture equipment used to establish the new Integrative Kinesiology Laboratory.
Learn more about Brooks Sports at BrooksRunning.com. News about IUSPH-B is always available at go.iu.edu/48bx.