The school was among three organizations honored in the Diversity and Inclusion category of the Indianapolis Business Journal HR Impact awards.
Indiana University School of Public Health-Bloomington (SPH-B) is one of 16 organizations honored last Thursday morning at the Indianapolis Business Journal's first annual HR Impact awards. Created in 2022, the awards recognize "the work that goes into creating a great team at all types of organizations by honoring companies, agencies, and not-for-profits, as well as specific human resources people and teams."
The IBJ named honorees in four distinct categories: Employee Experience, Talent and Recruitment, Training and Development, and Diversity and Inclusion. SPH-B was one of three award recipients from the last category—alongside the DEI Office of Eli Lilly and Co., and the Human Resources Team at OneAmerica.
SPH-B recently announced that its roster of tenure/tenure-track (T/TT) faculty is likely the most diverse of any school of public health in the United States.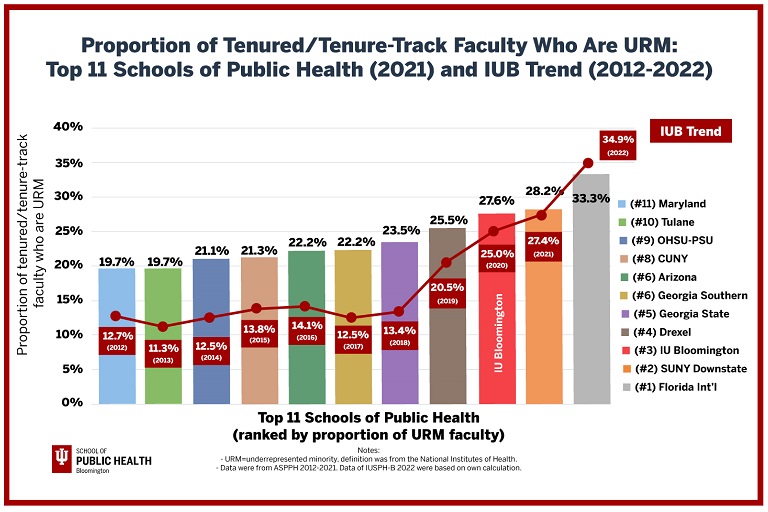 Following several cycles of energized and dynamic recruitment, backed by robust opportunities for faculty development and initiatives designed to help new faculty make personal and professional connections, SPH-B has increased the percent of T/TT faculty who are from groups defined by the National Science Foundation as traditionally underrepresented minorities (URM) in science from less than 12% to more than 34% during the course of five years.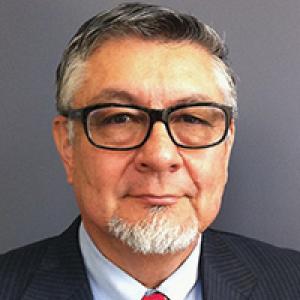 "Faculty diversity leads to intellectual diversity," says UCLA's David E. Hayes-Bautista, a frequent SPH-B collaborator. "Dean Allison is positioning the school to be a thought leader for the country."
"We aren't finished," adds Holly Thrasher, an outreach specialist in the office of SPH-B Dean David Allison. Thrasher has supported faculty recruitment efforts by facilitating communications within the school, on social media, and in various publications. "This is not the end of an initiative; it is a continuous process."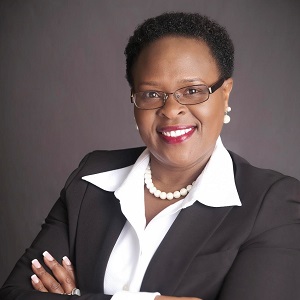 In fact, on September 1, the school welcomed Dr. Jerono Rotich—an accomplished educator, author, and frequent speaker on topics including global health—as associate dean for organizational climate, inclusion, and belonging.

Dr. Rotich says her role is unique: "Universities often have campus-level leaders for issues like inclusion, but not usually at the school level," she says. "And a school of public health is the perfect environment for a position like this one, because we exist to improve the quality of life for people, communities, and populations."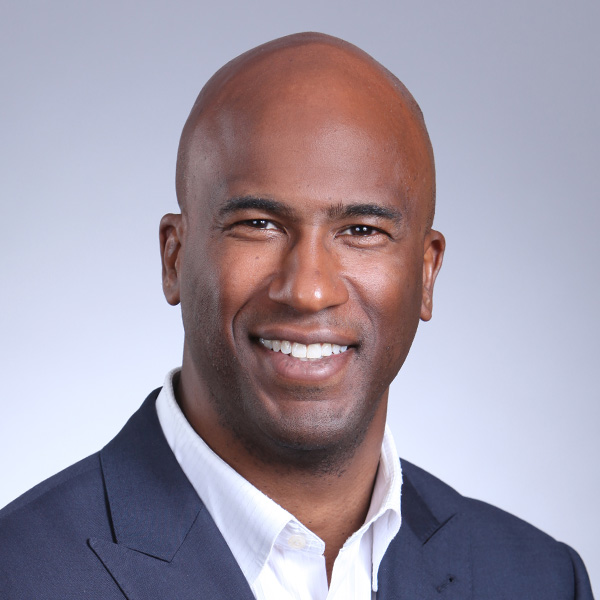 Pierre Theodore, physician and vice-president for global public health at Johnson & Johnson, agrees: "This award is wonderful recognition of SPH-B's strides toward a diverse and inclusive faculty and staff," he says. "The school remains at the forefront of efforts in health equity—locally, regionally and internationally." Dr. Theodore also serves on the SPH-B Dean's Alliance.
See a complete list of IBJ HR Impact award winners in their October 14–20 edition. Information about SPH-B is always available at go.iu.edu/48bx.