A multi-year effort by faculty, staff, and administrators has led to an unprecedented percentage of tenure/tenure-track faculty from underrepresented minority groups.

Indiana University School of Public Health (SPH-B) has one of the most—if not the most—diverse faculty rosters of all schools of public health in the country.
It didn't happen overnight.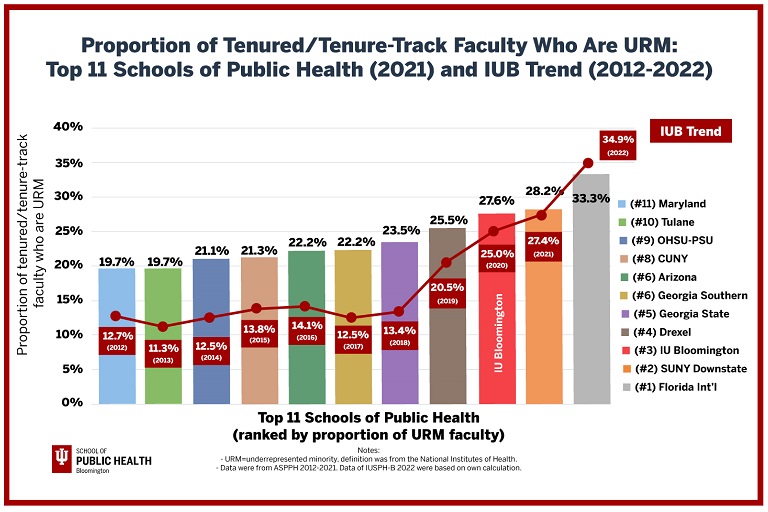 A mere 10 years have passed since the School of Public Health-Bloomington was instantiated. To say that the world has changed in the space of that decade is an understatement. Among the important ideas that has appropriately risen to ascendency in our collective mind and conscience: diversity, equity, and inclusion (DEI).
We hear these terms often. In the summer of 2020, following the murder of George Floyd and nationwide demonstrations in support of racial justice, colleges and corporations alike published DEI vision statements. Companies and organizations consulted with experts on how to cultivate a more diverse workforce, increase equity, and support inclusion. Results were mixed, and largely indicated that while words matter, talk is cheap. The leadership of Indiana University Bloomington, however, demonstrated both with words and funding that they are committed to progress in this area—recognizing that it is simply the right thing to do.
Seeing action in this domain and seizing the momentum, Dr. Maresa Murray of the Indiana University School of Public Health-Bloomington (SPH-B) saw opportunity where others saw obstacles. In the fall of 2020, she welcomed the SPH's second cohort of new SPH-B tenure/tenure-track (T/TT) faculty which she embraces as 'her' cohorts in a process of what she calls "positive retention."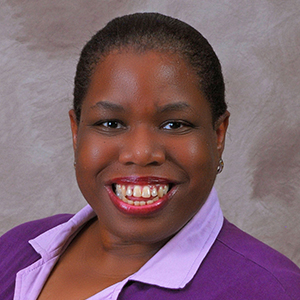 "Dean David Allison's vision was very prolific," Dr. Murray says. "From an early point, he had a vision for increasing the number of underrepresented minority (URM) faculty members in the school." The National Institutes for Health (NIH) defines URMs as "individuals from racial and ethnic groups such as Blacks or African Americans, Hispanics or Latinos, American Indians or Alaska Natives, Native Hawaiians, and other Pacific Islanders."

"I also had a vision for creating a safe, more collegial climate within SPH-B," Dr. Murray continues. "So while Dean Allison, Executive Associate Dean Carrie Docherty, and others pursued highly qualified faculty candidates from these groups, I suggested the creation of an inaugural position: Assistant Dean of Diversity, Inclusion, and Organizational Climate. I knew I had the necessary skills for the position, and I was glad to take the reins."
For two years in a row, Dr. Murray cultivated and produced specific opportunities for new faculty—many of whom came from URM groups—to "bring cohesion and collegiality to new faculty." Utilizing knowledge she gained while earning three degrees in family science, systems theory, and African American health, she cultivated original activities based on Dean Allison's initial ideas of business and social initiatives. Business activities included building tenure portfolios, exploring grant opportunities, and investigating on- and off-campus resources to support new faculty. Dr. Murray says she built the social activities "in a very deliberate manner, similar to those found in underground networks among marginalized populations."
On the surface, gathering to socialize sounds fun. It is—and yet it is also more than that, Dr. Murray says. Families met each other for the first time outside the context of SPH-B. Children from those families began to see and play with one another. Individuals and couples arranged with other participants to 'hang out' in the future—leading to both strong friendships and powerful professional collaborations.

"All of these interactions took place in settings across Bloomington, and were supported very generously with a budget provided by Dean Allison," she emphasizes.
Building on this momentum, Dean Allison declared that continuing to increase URM representation within SPH-B faculty was among the highest priorities for 2021–22. The Faculty Recruitment Task Force, led in part by esteemed researcher and patient ergonomics pioneer Dr. Richard Holden, interviewed faculty who had participated in Dr. Murray's welcoming and retention efforts. Impressed and inspired by her groundwork, they began a robust recruitment effort—one that resulted in virtual or in-person visits with more than 60 scholars from both the United States and abroad. These researchers, educators, and leaders in various public health disciplines met SPH-B faculty and staff, presented their research to campus audiences, participated in dynamic conversations, and enjoyed events such as welcoming meals and personalized campus tours.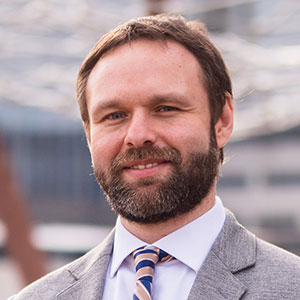 "We put in the effort to reach people, show them unconditional respect, listen to and value their needs, and extend opportunities for both scholarly success and belonging," Dr. Holden says. "Our efforts were deliberate, modeled on proven practices, and vetted with URM faculty colleagues and DEI experts. I have never seen such commitment to or success with diversity in faculty hiring."
This intensely personalized approach to attracting and retaining faculty happened simultaneously with SPH-B pursuing the bronze-level award in SEA Change Biomedicine. SEA Change, a division of the American Association for the Advancement of Science (AAAS), is described as a "comprehensive initiative that implements a proven self-assessment process to effect sustainable change with regard to diversity, equity, and inclusion in STEMM at U.S. institutions of higher education." The equity issues elevated by SEA Change are not limited to increasing URM representation and contributions—they also help identify salary gaps related to gender and other characteristics, as well as cultivating equitable tenure and promotion processses. To date, IUSPH-B is the only school of public health to pursue SEA Change award status.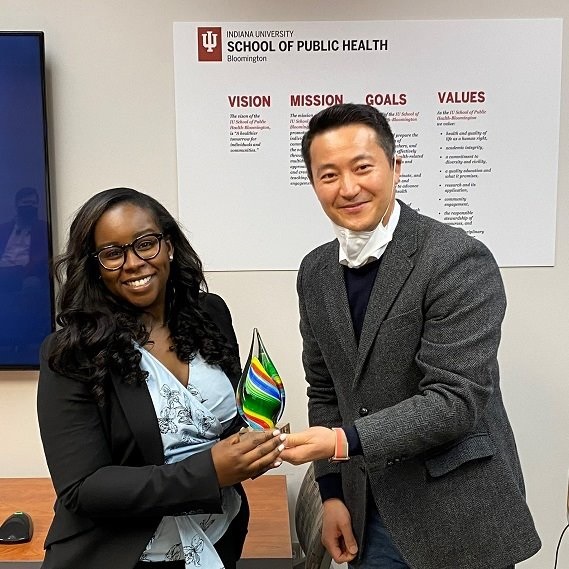 During the 2022–23 academic year, more than 25 T/TT faculty—many of them from URM groups—have joined SPH-B. One of them, Dr. Kristen Allen-Watts, says she knew right away that something about SPH-B was different. "From the first encounter with SPH-B faculty, I felt immense hospitality. That was what initially drew me to this campus—the people."
"The school has done a wonderful job of creating a diverse workforce," Dr. Allen-Watts continues, "and they are also cultivating an inclusive environment. Many academic institutions recognize the importance of diversity, but efforts to create spaces to help retain URM by embracing their contributions and cultures seems less common. This is something I believe SPH-B values. It is refreshing to see the school address recruitment and retention simultaneously."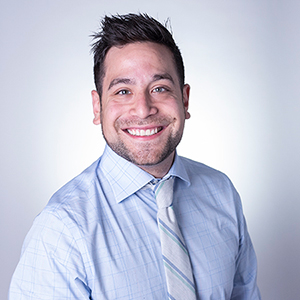 "I am very happy to be part of such a diverse group of faculty," says Dr. Danny Valdez, a faculty member since 2019. He adds, "We should not celebrate numbers alone. We need to celebrate the diversity of cultures and insights from all these wonderful colleagues."
Indeed, SPH-B boasts an accomplished and dedicated leader who spearheads efforts to help the school do just that. On September 1, Dr. Jerono Rotich joined as Associate Dean for Organizational Climate, Inclusion, and Belonging.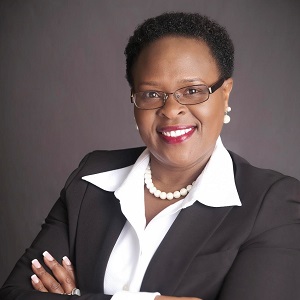 "Diversity and belonging are everyone's responsibility," says Dr. Rotich. "They require participation from everyone and affect everything. And there's no better field than public health to really use that approach. We want everyone to thrive."
Moreover, in his role as interim asssociate dean for faculty recruitment, Dr. Hsien-Chang Lin is responsible for carrying that philosophy throughout the process of welcoming new SPH-B faculty. "I'm really thrilled about our latest gains in URM representation," he says, and praises Dean Allison, Provost Shrivastav, and IU President Pamela Whitten for their vision and efforts to continuously grow the number of faculty from URM groups.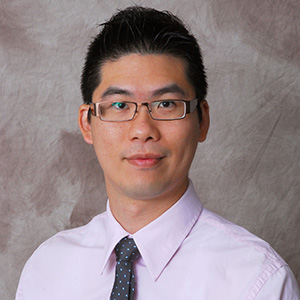 Dr. Lin continues: "A more diverse faculty roster benefits the school in two distinct ways: First, it means there is a wider variety of expertise among our researchers and scholars. Second, the school can leverage various cultural influences to better support inclusion and cross-perspective collaboration."
Dr. Patricia Silveyra asserts that the school's growing diversity "will not only have a positive impact in our students' learning experiences (particularly URM students) by providing mentors and role models that they can identify with, but also in our faculty from backgrounds traditionally underrepresented in the sciences. For these individuals, coming to SPH-B means experiencing less tokenism, isolation, or service demands (a.k.a. 'minority tax') and being able to grow professionally.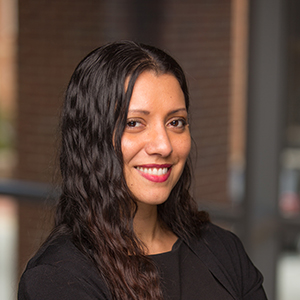 "As an URM faculty member who has had these experiences, I know first-hand the negative impact they can have in productivity and career advancement."
Dr. Silveyra's claim—that SPH-B is more likely than other institutions to engender positive faculty experiences—is a bold one. With a history of cultivating increased diversity and concrete plans to continue this in 2023 and beyond, can SPH-B catalyze measurable positive change for faculty and students from URM backgrounds, as well as other stakeholders both within and beyond the school?
As Dr. Rotich likes to say, "Let's find out together."