Jackie MacDonald Gibson, Ph.D., professor and chair of the Indiana University School of Public Health-Bloomington (SPH-B) Department of Environmental and Occupational Health, is leaving the school to be head of the Department of Civil, Construction and Environmental Engineering in the College of Engineering at North Carolina State University.
Dr. MacDonald Gibson, who has Ph.D.s in both Civil and Environmental Engineering and in Engineering and Public Policy, has focused her research on water infrastructure and equity in access to water in underserved communities in North Carolina. Originally from California, Dr. MacDonald Gibson spent 12 years at the University of North Carolina at Chapel Hill before moving to Indiana to join SPH-B in 2019. Her husband is from North Carolina, and their sons grew up there. "In a way, I'm going back home," she says. "This is a once-in-a-lifetime opportunity."
"It has been wonderful to be part of a growing school of public health," Dr. MacDonald Gibson says. "I have learned a lot and am very grateful for the experience that I've received with the support of Dean Allison. I greatly admire the fantastic vision he is establishing and the progress he is achieving toward that vision. I look forward to seeing the school continue to rise."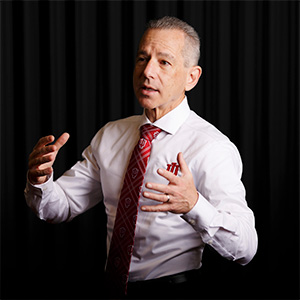 "I am so thrilled about the wonderful work Dr. MacDonald Gibson has done in positioning our department to take a quantum leap up in quality and quantity,"  says IU SPH-B Dean David Allison. "She has already implemented many superb new hires, and the department's research portfolio, grant holdings, and publications are skyrocketing. Dr. MacDonald Gibson has been helping to shepherd in a new wave of faculty and will continue to do so until she departs in August. Although I am sorry to see her go, I have been privileged by the opportunity to work with her and am grateful for all she has done for the department and the school. I support her following her bliss, and I know she will continue to do great things for science and for public health in her new location."
The school will appoint an interim chair to replace Dr. MacDonald Gibson when she leaves and will launch a full national search for another outstanding chair in the coming academic year.

News about SPH-B is always available at go.iu.edu/48bx.