Pfizer has partnered with the Indiana University School of Public Health-Bloomington (IUSPH-B) to attract graduate students to the field of biostatistics, they announced today. To that end, the company has pledged to fund one year's expenses for a student pursuing a master's or doctoral degree in biostatistics at IUSPH-B. 
"The discipline of biostatistics is, generally speaking, not very diverse," says Executive Director of Development Bob Nolan. "This generous contribution will help develop a pipeline of diverse talent in the field at a time when interest in—and demand for—biostatistics expertise is rapidly growing."

The Department of Epidemiology and Biostatistics offers some of the newest programs available in the school, and boasts accomplished researcher and biostatistician Douglas Landsittel as its department chair. It is also home to the Biostatistics Consulting Center, created to "support study design and data analysis for research in health," and providing professional biostatisticians for project collaboration.
"We founded the Pfizer Statistics Fellowship Program to create a training opportunity for up-and-coming leaders in data analytics, with an emphasis on attracting diverse groups in the research and application of drug development," says Demissie Alemayehu, Ph.D., vice president for biostatistics at Pfizer. "We are thrilled to be partnering with Indiana University on this effort to cultivate the next generation of statisticians, biostatisticians, and data scientists."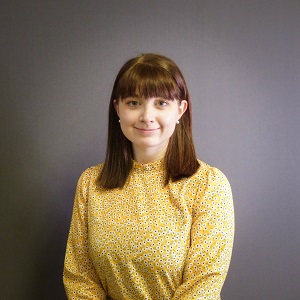 Ms. Bailey Ortyl of Bloomington, Indiana has been selected to receive the Pfizer grant of support for the 2022–23 academic year. Ms. Ortyl is pursuing a master of science in biostatistics.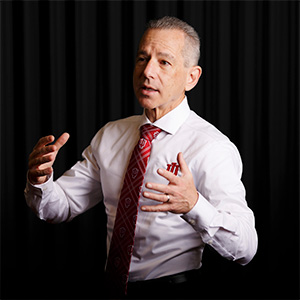 "Diversity is critical to success, and in few areas is that more evident than in science," says Dean David Allison, citing the journal Nature. "This—the third major donation to our new biostatistics program in less than 12 months—is due in part to growing awareness that we are cultivating a diverse, capable, and extraordinary cadre of scientists in this program and beyond. I consider it a tribute to the generosity and acumen of our friends at Pfizer and to the outstanding efforts of our colleagues."
The School of Public Health-Bloomington was established in 1946 as the School of Health, Physical Education, and Recreation (HPER). It was renamed the School of Public Health-Bloomington in 2012 and received accreditation from the Council on Education for Public Health (CEPH) in 2015.
For more information about this initiative, contact Bob Nolan at 812-855-0498. The latest news about IUSPH-B is always available at go.iu.edu/48bx.