The following is the text of an email sent on November 9, 2022.
In the last month, work was completed on both the water immersion tank and swim flume. Dr. Blair Johnson describes the tank as "a one-of-a-kind human research laboratory space to investigate the physiological effects of water immersion." He goes on to explain that the tank can rapidly change both water temperature and depth, with the ability to be "completely drained in under four minutes." The tank is intended for research initiatives funded by the Office of Naval Research and will also prove useful in examining how water immersion therapy might improve cardiovascular and metabolic health.
Pictured: (L-R) Research Analysts Spencer Miller and Haley Picking, Dr. Blair Johnson; immersion tank control room; the completed immersion tank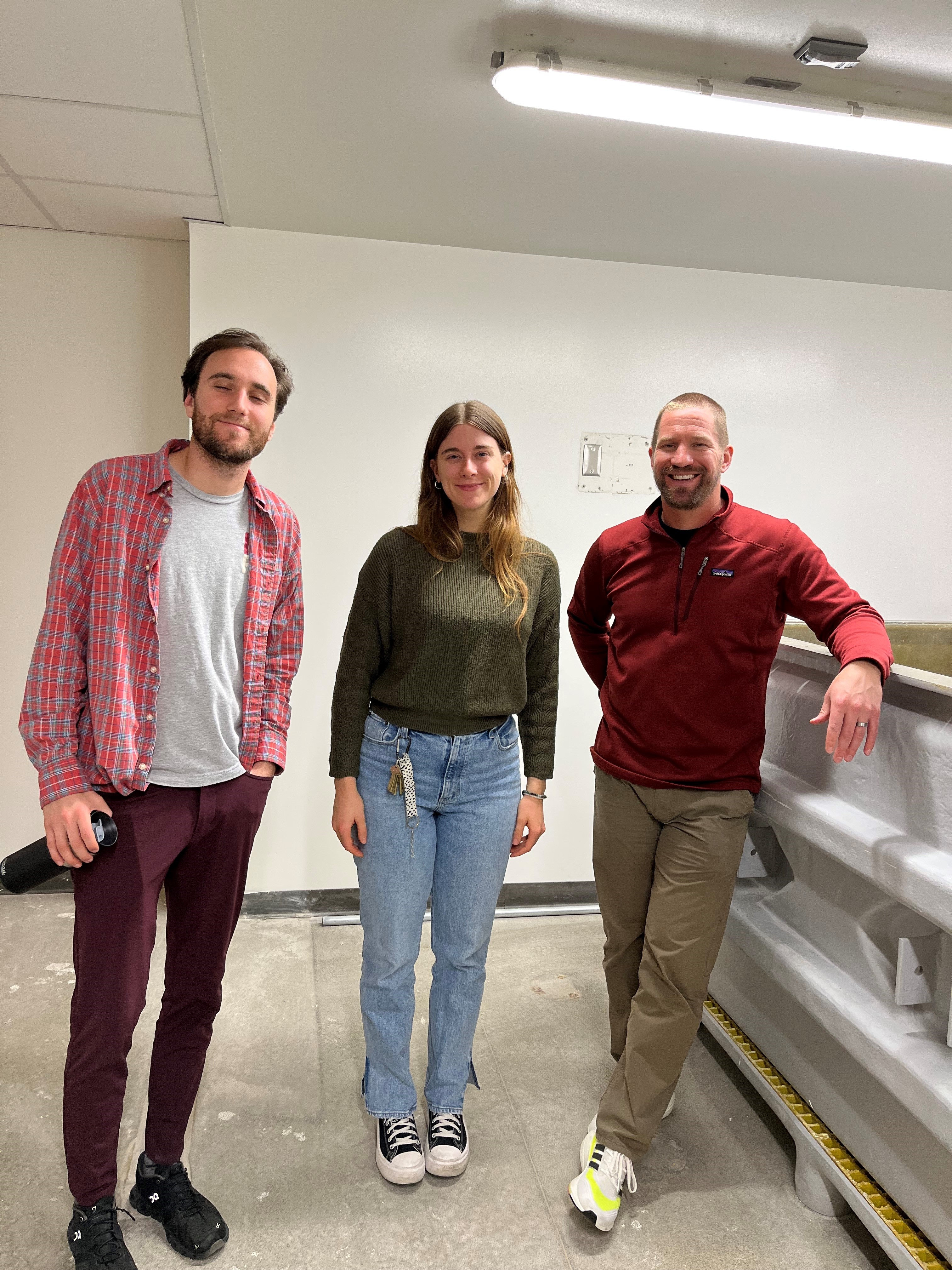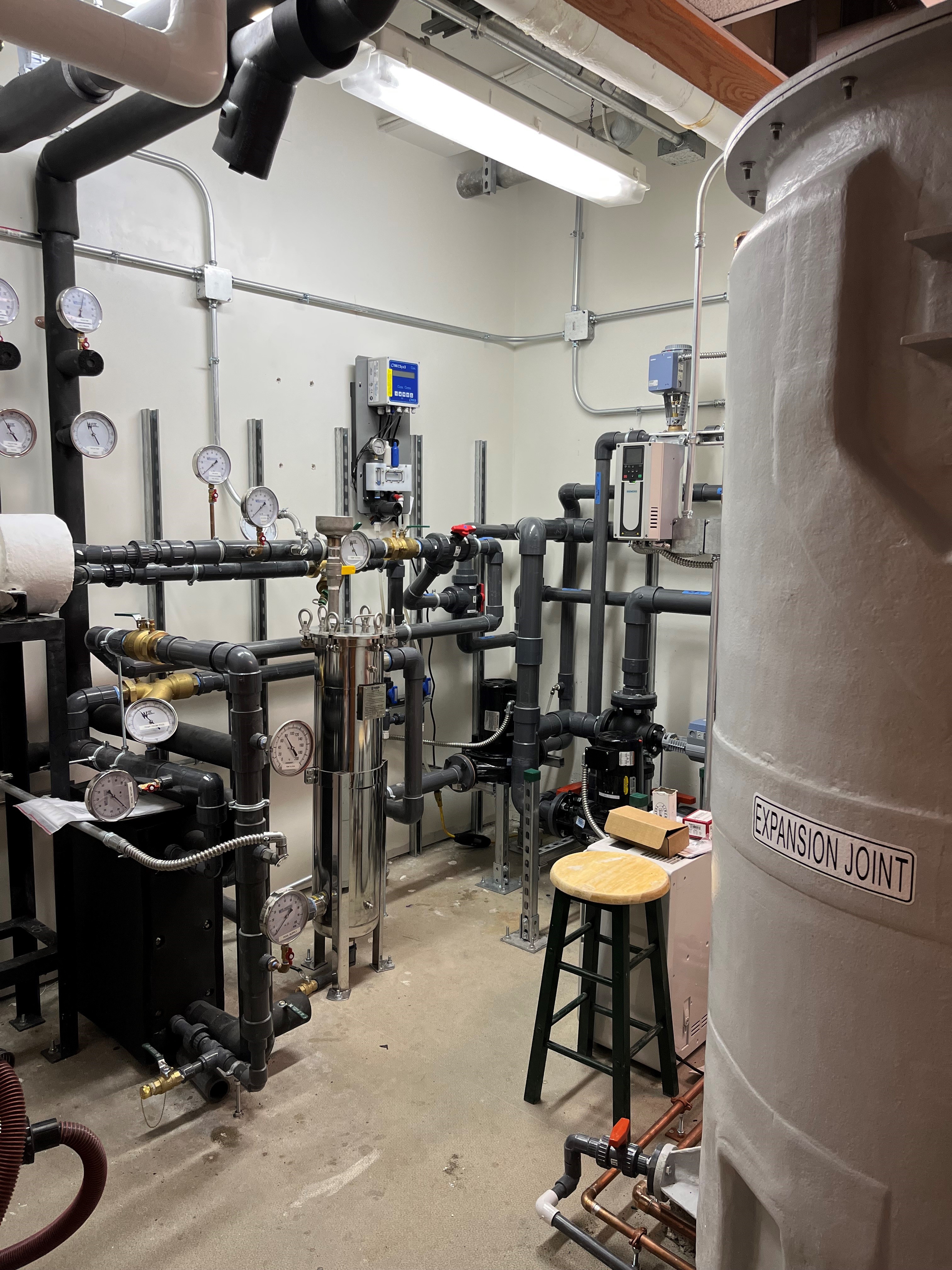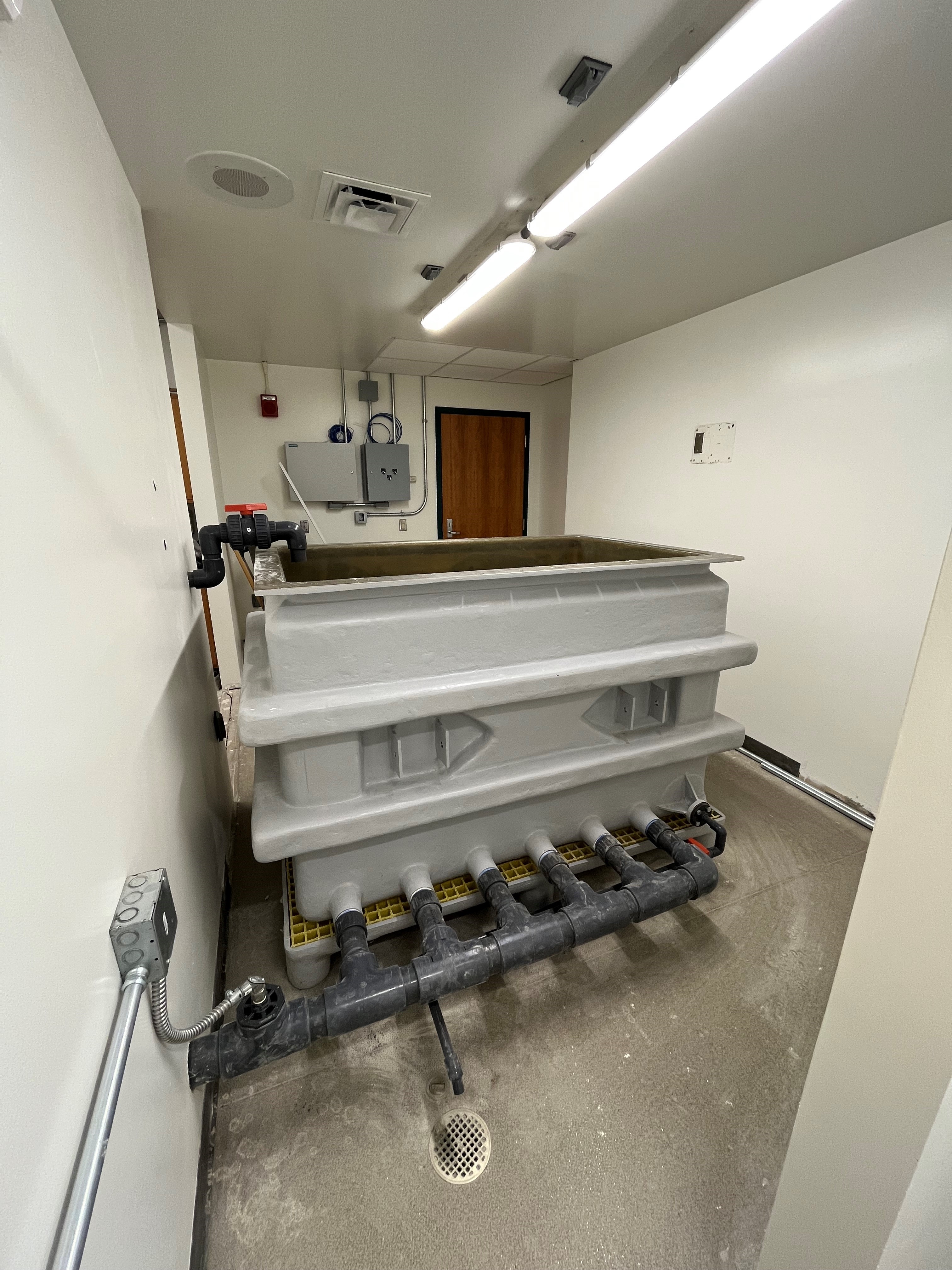 As for the swim flume, Dr. Zac Schlader describes it as being "like a swimming treadmill." The flume also has extremely precise water temperature control, and Schlader and his team use it to conduct studies funded by the Department of Defense on cold water exposure for divers. He also expresses that it has the potential to conduct studies related to heat and cold therapy.
Pictured: (L-R) Dr. Jason Keeler, Dr. Zac Schlader, Laboratory Assistant Jo Hite; flume controls; the completed swim flume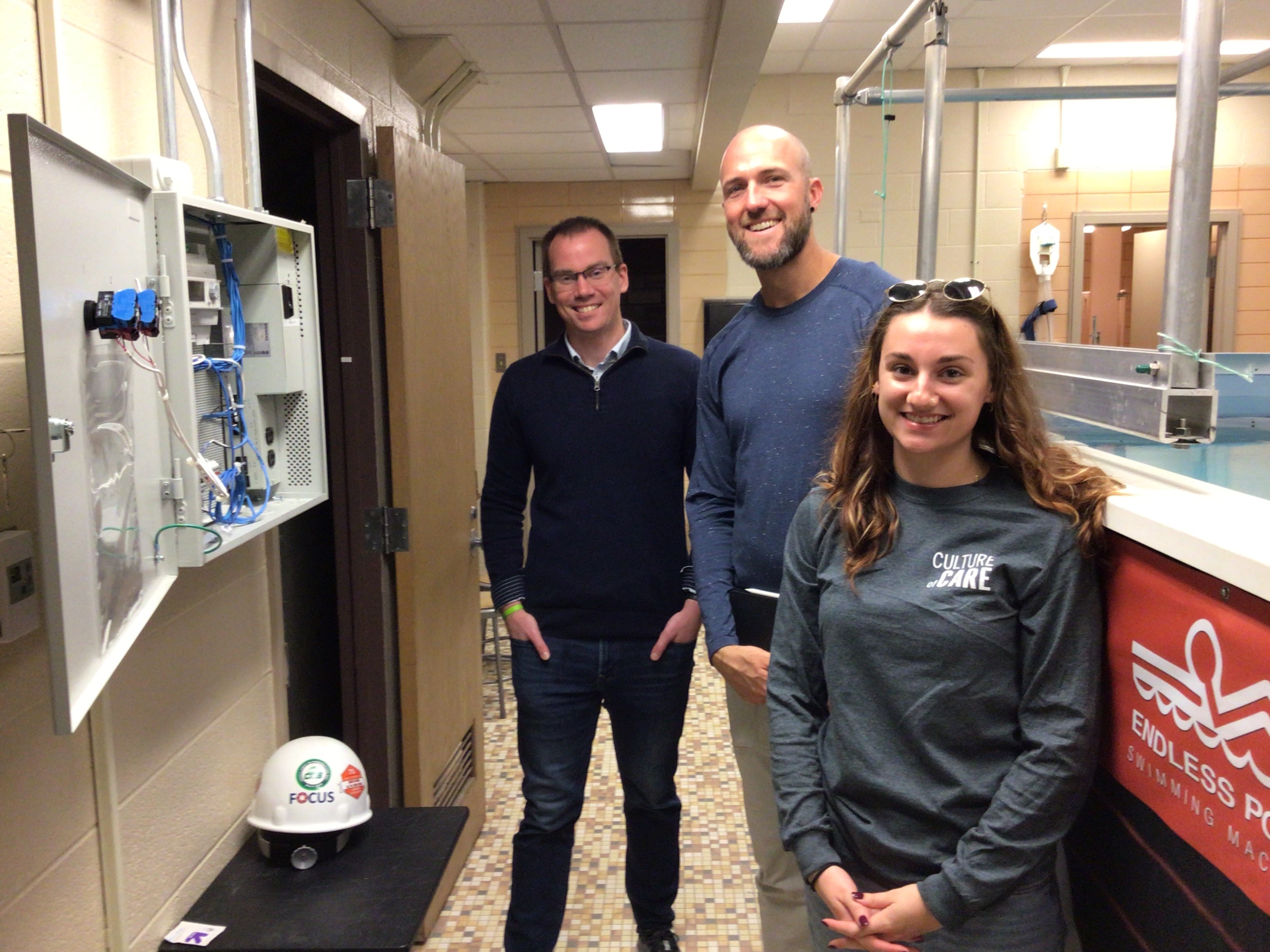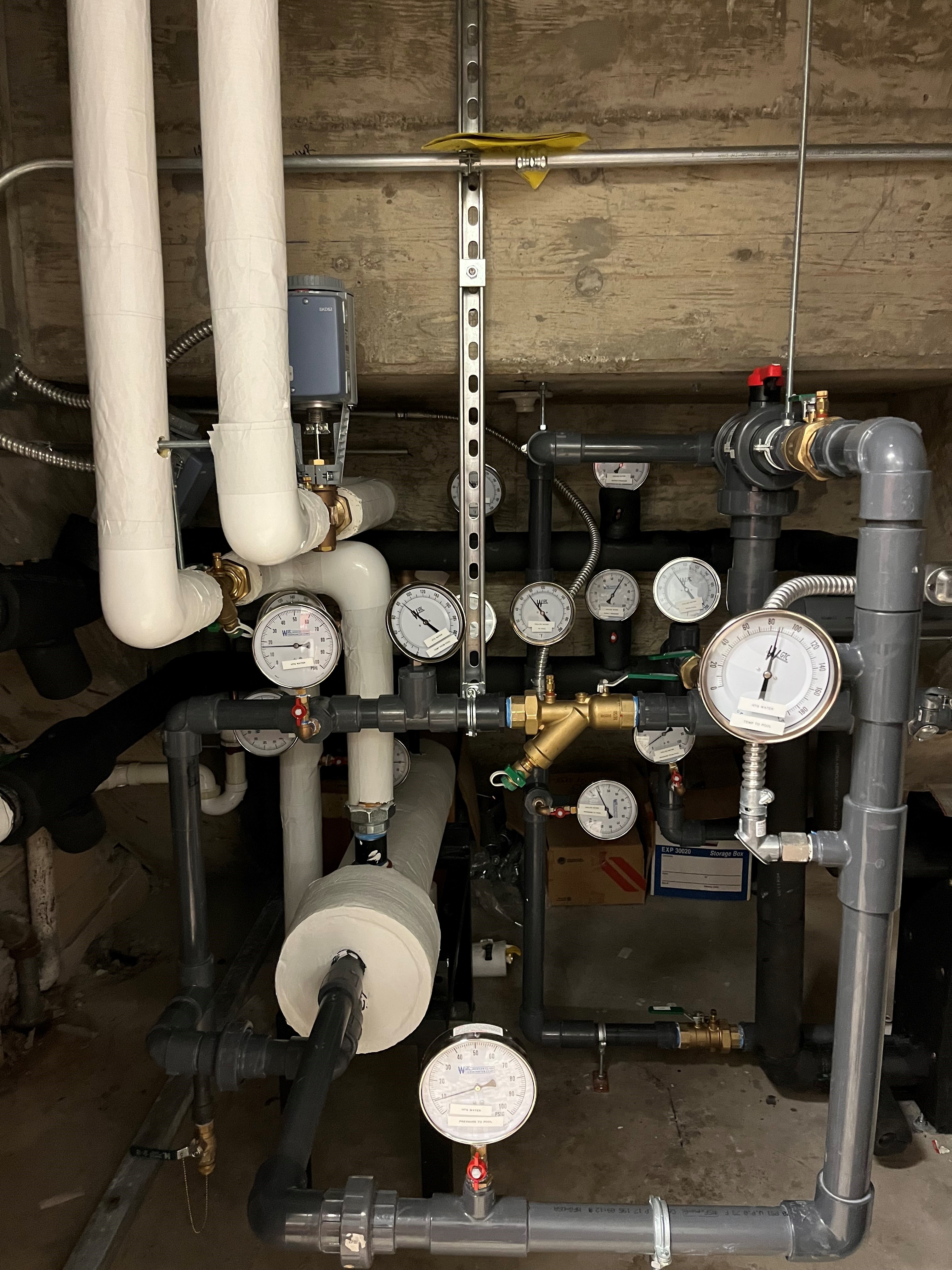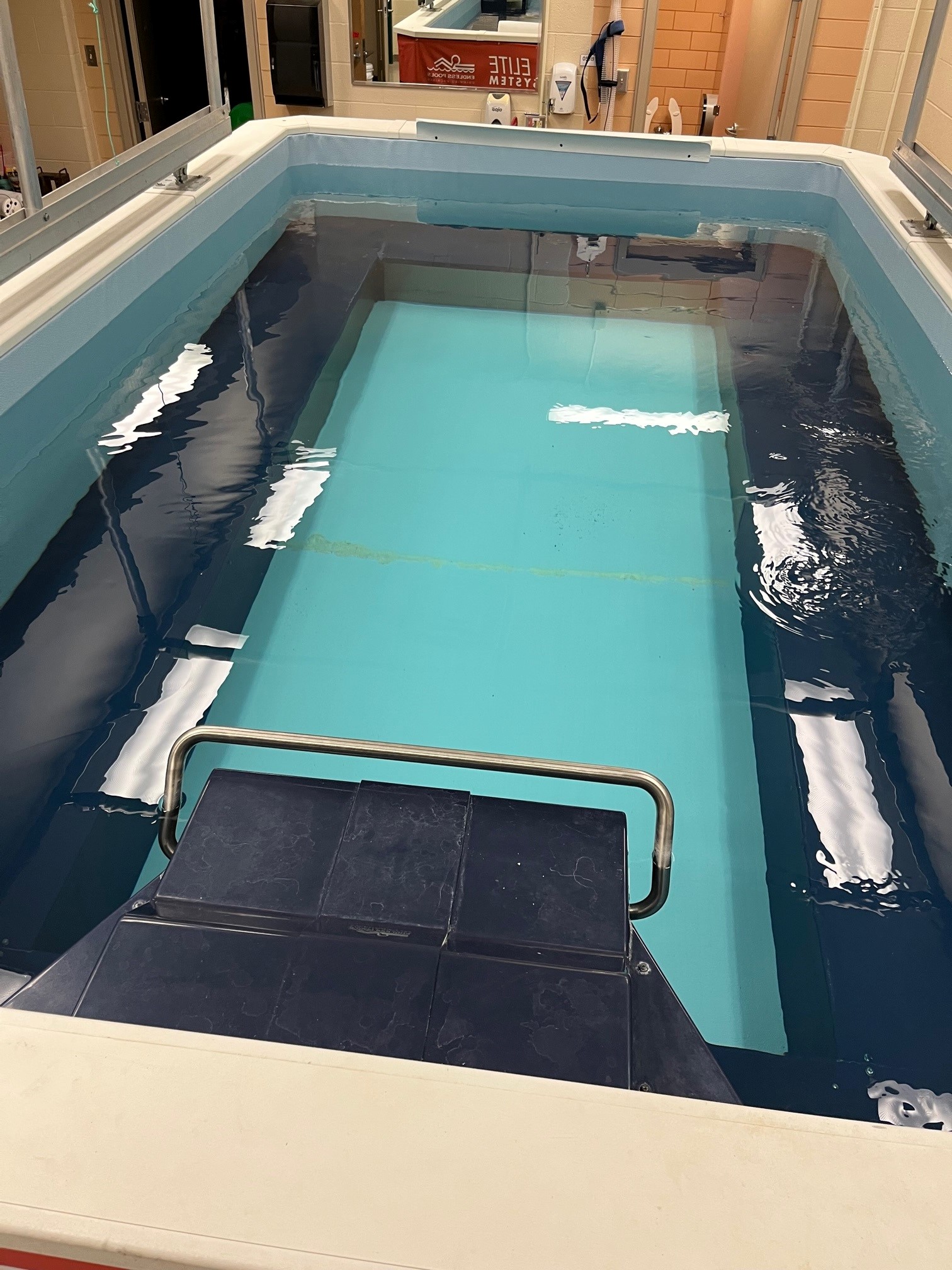 Congratulations to Drs. Schlader and Johnson for their high-impact research activities, and special thanks to Director of Facilities Susie Johnson for her tireless support of these and other projects throughout SPH-B!