We are pleased to announce Justin Greaves Ph.D., Assistant Professor in the IUSPH-B Department of Environmental and Occupational Health, will be involved in a cross-departmental initiative with IU School of Medicine faculty member Christopher Michael Robinson, Ph.D. for the study of "Bacteria-mediated enhancement of coxsackievirus." This collaboration is made possible by a grant in the total amount of $301,150 by the National Institutes of Health (NIH).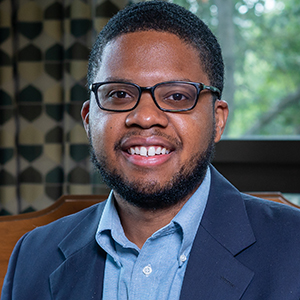 "We are looking to understand how interactions between viruses and bacteria may impact viral persistence in the environment, thereby allowing enhanced transmission of viruses," says Dr. Greaves. "The supplement will enhance my techniques and skills in virology allowing me to better connect environmental transmission to human health impacts."
Dr. Robinson, assistant professor of microbiology & immunology, shares that his laboratory studies enteric (i.e., intestinal) viruses such as the coxsackievirus and how utilizing microbiota can impact infection and transmission by creating more stability within the virus. When Dr. Greaves reached out to him in late 2022, Dr. Robinson saw the potential for a vital collaborative research opportunity.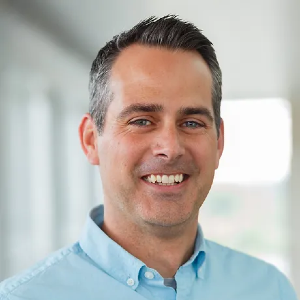 "I was drawn to Dr. Greaves' work because he examines how viruses remain stable in the environment," says Dr. Robinson. "Therefore, it was a natural collaboration to merge our interests to understand the impact of the microbiota on the environmental stability of these enteric viruses."
The research work on how specific bacteria affect the coxsackievirus, which can cause viral myocarditis in humans, began at the University of Texas Southwestern Medical Center as part of Robinson's postdoctoral fellow research in the laboratory of Julie Pfeiffer, Ph.D. Robinson's work with Dr. Pfeiffer helped establish his laboratory at the IU School of Medicine, and this research was further supported last year by a parent R01 award from the National Institute of Allergy and Infectious Diseases to Dr. Robinson.
Thanks to the current NIH diversity supplement grant, Dr. Greaves will help Dr. Robinson determine the molecular mechanism for how bacteria create this stability within the virus and how it binds directly. Greaves will also examine the bacteria's impact on other enteric viruses such as adenovirus and hepatitis A virus. Dr. Robinson will also support Dr. Greaves in a faculty mentorship capacity, helping him to further establish Dr. Greaves' laboratory and secure vital funding for continued research.
"Dr. Greaves will be vital to this research goal," says Dr. Robinson. "These data are important because this interaction may represent an important survival mechanism for the virus in environmental waters. Since humans can acquire this virus from these water sources, our work may help design better treatment plans to limit future infections and outbreaks."
Learn more about SPH-B faculty's local and global impact at go.iu.edu/48bx.