Fellows in the scientific research honor society are chosen for "exceptional contributions to the scientific enterprise."
David Allison, dean of the Indiana University School of Public Health-Bloomington (SPH-B), is among an exclusive group of scholars named 2023 Fellows of Sigma Xi. Since 2020, the scientific research honor society has selected peer-nominated scientists in recognition of their "exceptional contributions to the scientific enterprise."
"I value each of the many scientific societies of which I am a member," Dr. Allison says. "Perhaps what is most special and exciting about Sigma Xi is—like a handful of others, including the Indiana Academy of Sciences, the New York Academy of Sciences, the Alabama Academy of Sciences, and the American Association for the Advancement of Science—their broad scholarly integration of all of science under one tent."

Founded at Cornell University in 1866, Sigma Xi promotes "excellence in scientific investigation and encourages a sense of companionship and cooperation among researchers in all fields of science and engineering" and counts more than 200 winners of the Nobel Prize among its membership.

"Sigma Xi's world-renowned inclusion of every field of scientific inquiry, its emphasis on supporting students and encouraging the next generation of science, its promotion of the appreciation of beauty and wonder in science are all palpable and all uplifting," Dr. Allison adds.
Members of the 2023 cohort of Sigma Xi Fellows will be recognized at Sigma Xi's second annual International Forum on Research Excellence (IFoRE) in November.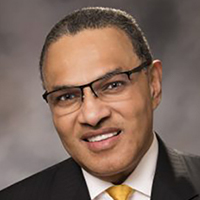 "Dr. Allison is truly deserving of this prestigious honor," says Dr. Freeman Hrabowski, president emeritus of The University of Maryland, Baltimore County (UMBC). "He is highly admired both nationally and internationally for his research and major contributions to public health. He has excelled throughout his career, and Indiana University is very fortunate that he is there."
Dr. Allison expresses his appreciation for the society's "recently increased emphasis on rigor, reproducibility, transparency, and trustworthiness in science," calling it "both admirable and critically important." He adds, "I am delighted to have been elected a Sigma Xi fellow and am thrilled to continue to serve the society for many years to come."
Learn more about Sigma Xi at sigmaxi.org. News about SPH-B is always available at go.iu.edu/48bx.