Adding to an already impressive list of professional accomplishments this year, Debby Herbenick, Ph.D.—Provost Professor in the Department of Applied Health Science and director of the Center for Sexual Health Promotion—has been selected for the 2023 Distinguished Scientific Achievement Award from The Society for the Scientific Study of Sexuality (SSSS). This award is presented to professionals in the field of sexual science for their significant contributions through research, education, or therapy.

Throughout her career, Dr. Herbenick has led 14 US nationally representative surveys of sexual attitudes and behaviors from adolescence through old age. Among these is the National Survey of Sexual Health and Behavior (NSSHB), which recently completed its eighth wave of data collection. The NSSHB has yielded important findings on such important sexual health topics as declining rates of partnered sex among US adults and adolescents; painful intercourse; adolescent sexting; the "orgasm gap" between women and men; and US adults' knowledge related to sexual transmission of the Zika virus.

Dr. Herbenick shares that this award is particularly meaningful to her, as SSSS has been a professional "home" through most of her career.
"I have been a member of SSSS for more than 20 years and, in fact, it was the first scientific conference at which I presented my research, back when I was still a graduate student," shared Dr. Herbenick in a recent conversation. "Since then, I have served on the SSSS Board and its committees and have regularly presented my research there over the years. Receiving this award helps to highlight the importance of my team's research over the years, which has been strengthened through the involvement of dozens of undergraduate and graduate students."
Herbenick says the main focus of her current research is changing sexual norms and behaviors among adolescents and young adults, which she discusses in-depth in her new book, Yes Your Kid: What Parents Need to Know About Today's Teens and Sex, to be published later this year. Herbenick notes that rough sex behaviors with associated possible health consequences have become more prevalent recently. "Parents, educators, and healthcare providers need to be aware of changing sexual trends and find ways to engage young people in conversations about them, as well as their risks and ways to reduce risks," adds Herbenick.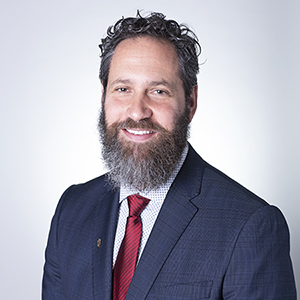 Department Chair and SSSS Fellow Eric Walsh-Buhi, Ph.D. also points to Dr. Herbenick's invaluable contributions in diversity, equity, and inclusion initiatives, such as with the "Racial/Skin Tone Anatomical Representation in Human Sexuality Textbooks" study, made possible by the IU Racial Justice Research Fund.
"As very little is known about skin tone and skin color representation within sexuality education materials, Dr. Herbenick and colleagues assessed skin tone and skin color diversity among anatomical images…within eight contemporary, college-level human sexuality textbooks," wrote Dr. Walsh-Buhi when nominating Dr. Herbenick for the award. "Of these images, they found that only 1.1 percent represented dark skin tones while 83.5 percent represented light skin tones."
Dr. Walsh-Buhi applauds Dr. Herbenick spearheading this study, calling her work "critically important and necessary for encouraging sex educators and therapists to use racially conscious and inclusive imagery and educational materials when serving clients."

Dr. Herbenick also thanks her co-nominator Paul Wright, Ph.D., professor and director of communication science in The Media School at Indiana University. She will formally receive the award, a commemorative plaque, and a $500.00 research stipend during the SSSS Annual Conference in New Orleans this November.
To read more about how SPH-B faculty are making a difference both locally and nationally, visit go.iu.edu/48bx.