The award honors an American College Health Association member for outstanding contributions to their flagship journal.
Bloomington, Ind.—Jon Agley, associate professor in the Indiana University School of Public Health-Bloomington (SPH-B) Department of Applied Health Science, is the 2023 recipient of the Clifford B. Reifler Award for Outstanding Contributions to the Journal of American College Health (JACH), flagship journal of the American College Health Association (ACHA).
The award, established in 1998, is named for Dr. Clifford B. Reifler, executive editor emeritus of JACH, past president of ACHA, and former director of the University of Rochester Health Service. It is awarded annually in recognition of outstanding contributions to JACH. Nominators Dr. Larry K. Olsen, an associate editor of JACH; and Dr. Teri Aronowitz, JACH editor-in-chief, supported Agley's nomination because the quality and quantity of his academic article reviews demonstrate a commitment to accuracy, rigor, and meaningful scientific communication.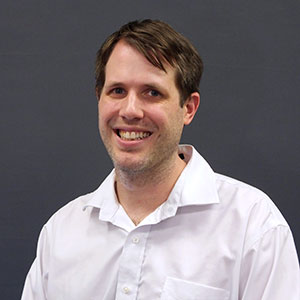 "One of Dr. Agley's strengths – and one that often goes unrecognized in academia – is his commitment to timely, rigorous, and collegial peer review," Aronowitz states in her letter of recommendation. "According to Web of Science (formerly Publons), which tracks verified peer reviews, Dr. Agley is in the 99th percentile internationally for completed peer reviews in the last 12 months, and in the 98th percentile for total peer reviews."
"I am honored to receive this award. Peer review is an important part of the overall research enterprise, and doing it thoroughly and rigorously, but also collegially, is of critical importance to ensuring that science is accurate and trustworthy," says Agley. "I am especially appreciative of Drs. Olsen and Aronowitz because peer review is often unrecognized but is an important academic exercise in its own right."
Dr. Agley and other ACHA honorees will receive their respective awards at the organization's 2023 Annual Meeting in Boston on Wednesday, May 31.
Learn more about the American College Health Association at acha.org. News about IUSPH-B is always available at go.iu.edu/48bx.