In another example of Indiana University School of Public Health-Bloomington's dedication to community outreach, Cris Henderson, IU Prevention Insights Research Associate and Department of Applied Health Science doctoral student, and Jon Agley, Associate Professor in the Department of Applied Health Science, will present at the Morgan County Substance Abuse Council Fall Conference on Friday, September 29 at 2 p.m. at Mt. Gilead Church in Mooresville, IN. The title of their talk is "Theory and Practice of Overdose Prevention Using Narcan/Naloxone."
Henderson often thinks about how the public can be more engaged in overdose prevention efforts, and what barriers to professional prevention training might exist. Examples of such barriers might include access to training, difficulty accessing reduced-cost or no-cost Narcan (brand name of naloxone), and misconceptions about people who use drugs and overdoses.
"In the latest Centers for Disease Control and Prevention (CDC) reporting, a majority of overdose deaths were opioid-related," said Henderson in a recent conversation. "We must acknowledge that current strategies are not enough. For example, overdose education and naloxone distribution programs typically target specific groups such as persons who use drugs, friends and families of people who use drugs, and first responder agencies."
Henderson says that in Dr. Agley's work at Prevention Insights, he has emphasized the effectiveness of naloxone and worked to dispel myths about overdoses. He sees greater community engagement in overdose prevention as an important goal.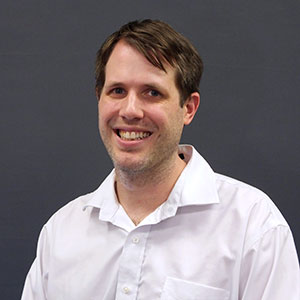 "Naloxone can prevent an overdose from becoming fatal or doing lasting harm, but in order for it to work, someone needs to have access to it and be in a position to administer it," adds Dr. Agley. "So, it makes sense to broaden the audience of people who we educate about naloxone and encourage to carry it."
Dr. Agley explains that naloxone can be distributed widely because it is extremely safe to use and carry."While it is not the only solution to the opioid overdose epidemic; it is an important piece of our toolkit in saving lives."
And those discussions have started from the ground up right here in Indiana. Henderson shares that in 2022, the Dearborn County Health Department started IU Citizen Opioid Responders (COR), an online training program developed by Henderson and other IU employees as part of the larger NIH study conducted in Indiana from 2020 to 2021.
"We have gathered a broad coalition of community stakeholders supporting this initiative who represent mental health and treatment organizations, hospital systems, harm reduction and peer recovery programs, law enforcement and judicial system, systems of care, and local coordinating council," says Henderson."As a result, we have been able to engage more of the public in overdose prevention in a manner that the health department was unable to previously achieve on their own."
Henderson said always, the goal for all these "boots-on-the-ground" partnerships is to save lives.
Register for the Morgan County Substance Abuse Fall Conference for free here.