Dean's Eminent Scholar to take on Chair position on July 1, 2021.
Dr. Richard J. Holden will join Indiana University's School of Public Health-Bloomington as Chair of the Department of Health & Wellness Design beginning in July. "Health by design is something I have pursued for nearly 20 years, so it's a dream come true to join a department of like-minded, passionate people," he says.
Currently, Holden is a research scientist with the Indiana University Center for Aging Research at the Regenstrief Institute, an Associate Professor of Medicine at the Indiana University School of Medicine, and Chief Healthcare Engineer with the Center for Health Innovation & Implementation Science. He was awarded the distinction of Dean's Eminent Scholar as part of his appointment to SPH. He also holds multiple advanced degrees in industrial engineering and psychology. Some of his research areas of focus include human-centered design methods for health; patient ergonomics and chronic disease; and health information technology (IT) and sociotechnical change. Professor Holden currently holds both an active R01 and an active R21 grant as principal investigator from NIH, both focused on aging and Alzheimer's disease.
"This is a really exciting development for the Department of Health & Wellness Design, the School of Public Health, and for all of IU," notes Dr. Kosali Simon, head of the search committee tasked with filling the position. "A skilled researcher-leader like Dr. Holden, working together with the excellent faculty, staff, and students in that department, will make major contributions to improving public health in our state and beyond."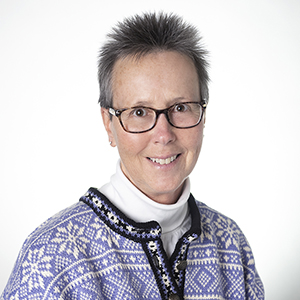 The department's interim chair, Dr. Sarah J. Young, concurs, "By hiring Dr. Holden, I truly believe we are headed in the right direction. The Department of Health & Wellness Design educates and prepares the next generation of leaders who will act as change agents. . . where people live, work, govern, play, and learn—with an end goal to maximize the human experience and empower people to live well."
As Department Chair, Holden plans to help provide students, faculty, and staff with what they need to excel in their research, learning, and service missions. "We are also poised for growth," he says. "Besides expanding our faculty and student talent pool, we will plan collaborative research projects, design new academic offerings, and forge new community partnerships in public health."
Holden will also work to position the Department of Health & Wellness Design as a local and national hub for research, training, and community-based initiatives which advance better health by design. "Health-and-wellness design has to be a collaborative effort—one our department is uniquely suited to lead," he adds.
"Through his research and the many clinical tools he's developed, Dr. Holden has made significant, real-world contributions to patients and their caregivers," says IU School of Public Health Dean David B. Allison. "His work with medication adherence, dementia caregiving, heart failure self-care, and the many other issues which can affect aging populations may open up vital new research areas for us. We are delighted that he has accepted the position."
What's more, Simon explains, "Dr. Holden's deep familiarity with IU means he will 'hit the ground running'—making the connections that will leverage the synergies between the Department of Health & Wellness Design, the School of Public Health, and many other IU groups."