"It gives me great pleasure to introduce our newest faculty members and postdoctoral fellows. In doing so, I offer you that human hearts and minds are the engines of new knowledge, and social networks form the highways of its conveyance." –Dean David B. Allison
Read his full remarks and meet our newest faculty
  Faculty Administration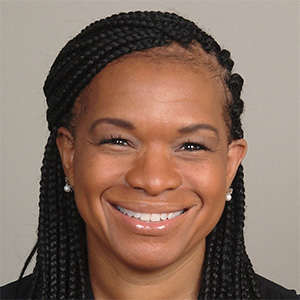 NiCole Keith joins us as executive associate dean. A professor in the Department of Kinesiology, Dr. Keith most recently served as associate dean at the IUPUI School of Health and Human Sciences. She earned a B.S. in exercise science from Howard University, an M.S. in exercise science from the University of Rhode Island, a Ph.D. in exercise physiology from the University of Connecticut, and an M.S. in clinical research from the IU School of Medicine.
Her research interest focuses on designing and implementing physical-activity access and interventions to decrease health disparities. She uses community-based research methods to disseminate findings and inform systemic change. As an administrator, Dr. Keith's goal is to lead collaborative research and academic environments where students, faculty, and staff can exceed their educational and professional goals.
---
Department of Applied Health Science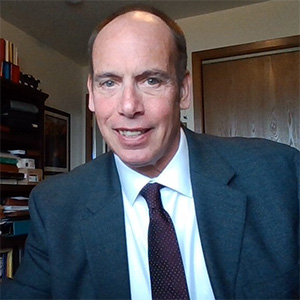 Visiting Assistant Professor Bret Rust earned a Ph.D. in nutritional biology from the University of California, Davis where he focused on metabolic physiology. His academic interests lie in understanding the role of gut-derived metabolites in modulating metabolic health. He sees the gut microbiota and microbiome as key mediators in this process and attempts to link the ecosystem of the gut to metabolites that influence metabolism directly and through gene expression. 
---
Department of Environmental and Occupational Health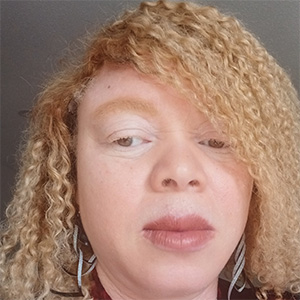 Assistant Professor Funmilola (Funmi) Ayeni earned an M.Sc. and Ph.D. in pharmaceutical microbiology from the University of Ibadan, Nigeria. Her research focuses on the pathogenic, beneficial, and symbiotic relationship of microorganisms with humans/animals. Her recent research interests include the effects of nutrition, air quality, and various environmental factors on the gut microbiota of rural and urban populations.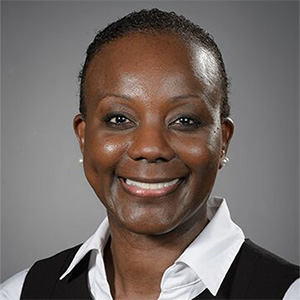 Professor Grace Sembajwe earned an Sc.D. in epidemiology from the University of Massachusetts Lowell and served as a National Cancer Institute Fellow in Cancer Prevention and Control at the Dana Farber Cancer Institute's Center for Community-based Research in Boston, Massachusetts. She Dr. Sembajwe is a certified industrial hygienist with more than two decades' experience in clinical sciences and exposure assessment. Her research interests include the multi-factorial contributors to early mortality in occupational cohorts by integrating qualitative and quantitative information about the environment, psychosocial factors, physiological burden, and exposure modeling with multilevel analysis.
---
Department of Epidemiology and Biostatistics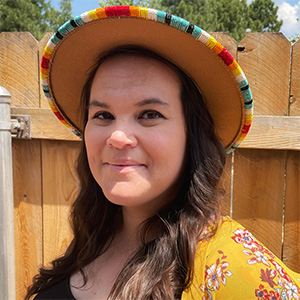 Assistant Professor Ricky Camplain earned an M.S.P.H. and Ph.D. in epidemiology from the Gillings School of Global Health at the University of North Carolina at Chapel Hill. She has served as a postdoctoral scholar and assistant professor at the Center for Health Equity Research at the University of Northern Arizona. She also serves as affiliated faculty at the SEICHE Center for Health and Justice at the Yale School of Medicine. Her research combines epidemiologic methods and community-based participatory research to determine how the cultural, social, structural, and political environments in correctional facilities impact health among incarcerated people, particularly those at the intersection of being indigenous and incarcerated.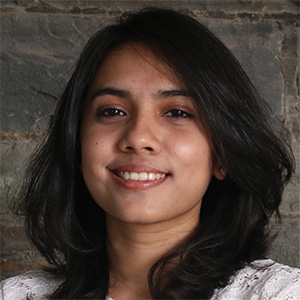 Assistant Professor Indrakshi Roy earned an M.A. and Ph.D. in economics from Wayne State University. She served as a senior biostatistician at the Center for Health Equity Research at Northern Arizona University before being appointed an assistant professor in the College of Health Sciences at NAU. Dr. Roy is a health economist and gerontologist with expertise in advanced statistical methodologies and econometrics. Her research lies at the intersection of aging and health services, and she employs robust analytical techniques to unravel complex healthcare challenges. Using Medicare and other administrative claims databases, her research aims to improve the utilization and value of acute and post-acute care for older adults through evidence-based practice.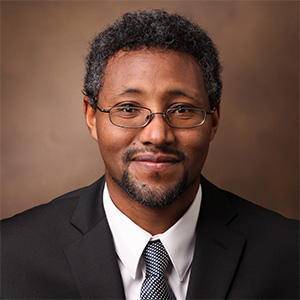 Assistant Professor Kedir Turi completed an M.S. in agricultural and applied economics and a Ph.D. in community health from the University of Illinois Urbana-Champaign and most recently served as research assistant professor at Vanderbilt. Dr. Turi's primary research goal is to understand how potentially modifiable environmental exposures during pregnancy and early childhood contribute to the development of asthma and allergy syndromes in children. He is specifically interested in understanding the harmful impacts of exposures such as respiratory infections, medications, diet, and environmental pollutants on the developing metabolic and immune systems mediating childhood asthma development.
---
Department of Health & Wellness Design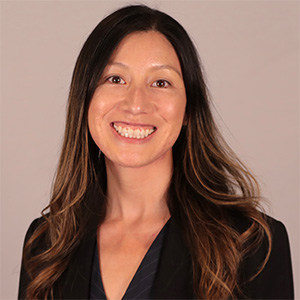 Assistant Profesor Edlin Garcia graduated with a Ph.D. in health behavior from the SPH-B Department of Applied Health Science. She holds a bachelor's degree in global studies from the University of California, Santa Barbara and an M.P.H. from the University of South Florida. Her research investigates the intersection of mental health literacy and help-seeking behaviors, with the goal of promoting mental well-being in the workplace. Through interdisciplinary approaches, she strives to develop effective interventions, tools, and resources for enhancing mental health understanding and support within the workplace.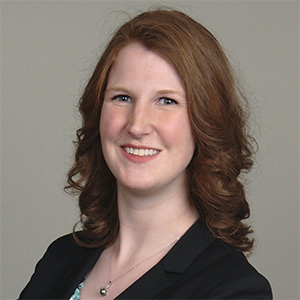 Assistant Research Scientist Jordan Hill earned an M.S. and Ph.D. in industrial engineering from Purdue University before completing postdoctoral research appointments at Indiana University School of Medicine and the RxD lab at Purdue University. She is a human factors engineer and systems thinker with a passion for using technology to solve complex problems. Her research applies systems engineering principles to understand and assess the needs of users, and she employs human-centered design techniques to create technological interventions that meet those needs. Her current research focuses on promoting healthy aging, including using technology to support informal caregivers of people with dementia and to assist older adults in making safe medication decisions.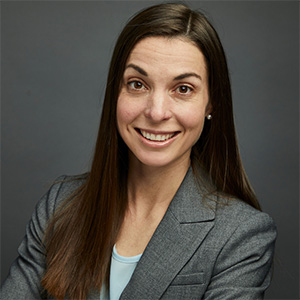 Assistant Professor Rebecca (Becca) Lassell earned a Ph.D. in occupational therapy from the College of Health and Human Sciences at Colorado State University and served as a postdoctoral associate at New York University's Rory Meyers College of Nursing. She is a board-certified occupational therapist who focuses on designing community-based interventions to improve brain health and health equity. Her research interests include participatory action research, nature-based interventions, health equity, Alzheimer's disease, and mild cognitive impairment.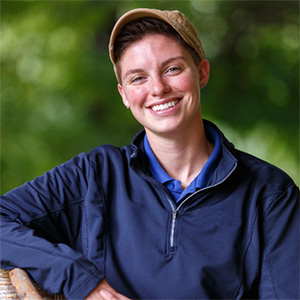 Visiting Clinical Assistant Professor Jordan McIntire completed her Ph.D. in leisure behavior from SPH-B and an M.S. in exercise science from the School of Physical Education & Tourism Management at IUPUI. She serves as the executive director of New Leaf, New Life, a Bloomington nonprofit organization that supports individuals who are currently/formerly incarcerated. She is a certified therapeutic recreation specialist (CTRS) and has years of experience facilitating adventure therapy programming with veterans, youth on probation, individuals in recovery, and many others.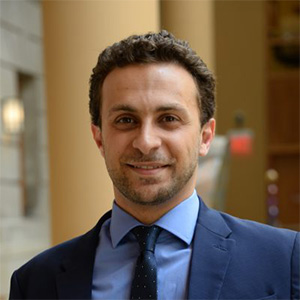 Associate Professor Edmond Ramly earned an M.S. in decision sciences & operational research and a Ph.D. in health systems engineering from the University of Wisconsin – Madison. He completed a postdoctoral fellowship in implementation science at UW-Madison before receiving his first academic appointment as an assistant professor in their Department of Family Medicine and Community Health. He brings his dual expertise in systems engineering and implementation science to SPH-B as the founding director of the program of design and implementation sciences within the Department of Health & Wellness Design. Dr. Ramly's 15 years of research on digital and organizational innovations produced effective and broadly implemented solutions that reduced translational and disparities gaps in chronic care and prevention including heart health.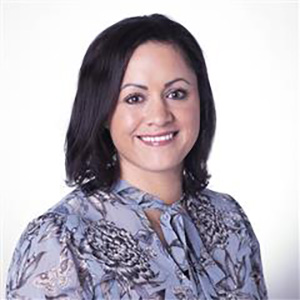 Lecturer  Celina Thomas completed an M.S. in tourism management and Ph.D. in leisure behavior from SPH-B. She has 10 years of experience in the alcohol industry where she is experienced in project and product administration including event planning, public relations, and marketing operations. Dr. Thomas was also a consultant for safety and risk management procedures at events. Her research interests include large-scale event evacuations, risk management, and scholarship of teaching.