Welcome to the 2022 New Faculty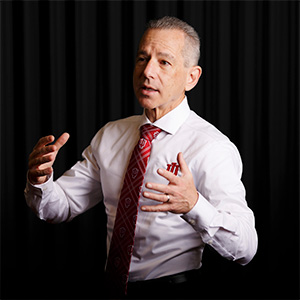 Behind extraordinary accomplishments are extraordinary people with extraordinary energy, extraordinary acumen, and an extraordinary spirit. If there is one thing that merits our continued and constant investment and reinvestment in our school, it is our people.
We can talk about strategy. We can chart numerical growth in space and resources. We can list our workshops, education plans, and incentive programs. Yet, in the end, it comes down to people. You are the great people who make great things happen in our school. We have made big moves in the last five years, with marked increases in not only the number of faculty and students within the SPH-B community, but also in the diversity within those groups. The faculty are seeking and receiving more and more major federal research grants. We continue to grow our educational opportunities for students at all levels through designing new classes, curriculum, and degree programs. All of this involves people.