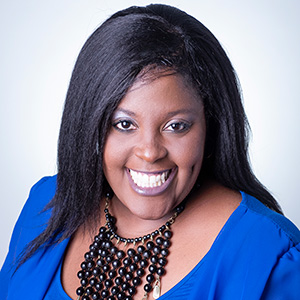 Faculty

Virginia Githiri

Senior Lecturer
Department
Applied Health Science
Education
Indiana University, Ph.D. in Health Behavior, 2012

Indiana Wesleyan University, M.B.A in Management, 2005

Indiana University, M.P.H. in Health Education, 2001

Indiana University, B.S. in Health Administration, 1999
Background
Project Coordinator - EMPOWERED (Enhancing Minority Partnership Opportunities; Working to Eliminate Racial and Ethnic Disparities) U.S. Department of Health & Human Services, Office of Minority Health, Division of Program Operations State Partnership Grant, - 2010 to 2015
Executive Board Member - Lupus Foundation of America, Indiana Chapter, 2011 - 2014
S.T.E.M. Mentor (Space, Technology, Engineering, Math) Mentor, 2012-2015
McNair Scholars Program Faculty Mentor, Indiana University, 2012-2015
Workshop Presenter/Curriculum Development, Indiana Prevention Resource Center, Indiana University, Bloomington, 2009-2011.
Scholarly Interest
Primary research interests include physical activity and weight-loss behaviors among African American women. Specific topics include barriers to and facilitators for physical activity, participation in collegiate sport & future physical activity, faith-based physical activity interventions, and long-term weight loss and weight maintenance.
Selected Publications
Articles
Githiri, V. (2018), Cancer: A Brief Overview. Top Hat: Ontario, Canada. Retrieved from https://tophat.com/marketplace/science-&-math/medicine-&-health/textbooks/cancer-a-briefoverview-virginia-githiri/3266
Githiri, V., Mohammad, T., Seo, D. (2012). Barriers to Physical Activity and Weight-Loss Maintenance for African American Women. The Health Education Monograph Series, 29(1), 64-76.
Githiri, V. (March 18, 2011). Weight Control Issues and Barriers to Physical Activity Affecting Weight Loss Maintenance for African American Women. (Conference Presenter) 35th Annual National Council of Black Studies Conference, Cincinnati, OH.