Exciting opportunities in health care as an athletic trainer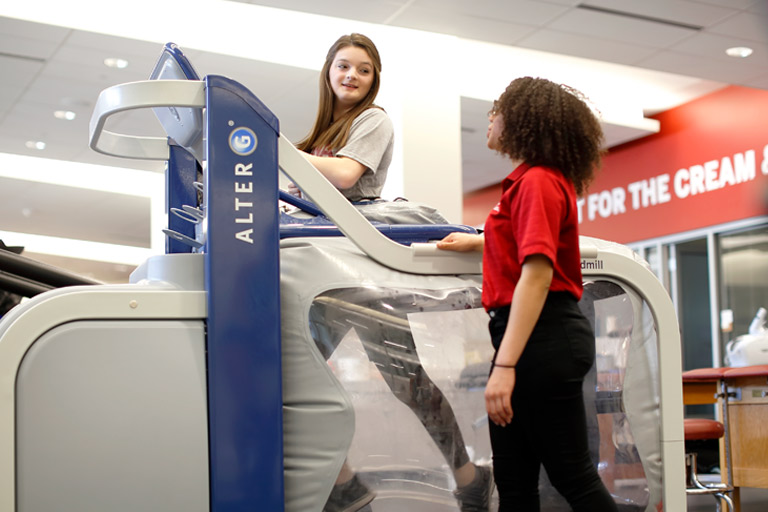 The Master of Science in Athletic Training (M.S.A.T.) program will put you on the leading edge of an emerging and in-demand area of health care.This two-year professional degree program includes a rigorous combination of classroom, clinical, and research experiences that exposes you to the continuum of care in the athletic training profession. Students who earn an M.S. in Athletic Training degree are prepared to sit for the Board of Certification (BOC) examination.
Special Note: The M.S.A.T. program is an entry-level professional degree program for students with a bachelor's degree in exercise science or related field. If you have an undergraduate degree in athletic training, check out our post-professional athletic training program.