Dr. Cydne Perry is the principal investigator of possible diet-related muscle fatigue in adults aged 65 and older.
Indiana University School of Public Health-Bloomington (IUSPH-B) assistant professor Cydne Perry is the recipient of a competitive grant from the National Cattlemen's Beef Association (NCBA). Over the course of two years and with funds totaling $147,999, Dr. Perry will administer a project titled "The Effects of Dietary Beta-Alanine and Carnosine from Beef Intake on Muscle Fatigue in Older Adults."
"This is a randomized-controlled cross-over feeding trial investigating beef vs. plant diets on muscle fatigue in adults at or over the age of 65," Perry says. "It will be the first to make use of the metabolic kitchen and clinical spaces currently being constructed in the Department of Applied Health Science."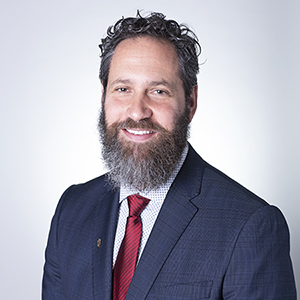 Receiving the funds for this project is no small achievement, according to department Chair Eric Walsh-Buhi.
"This research award was earned, via an extremely competitive application and review process, by one of our newest faculty members," Walsh-Buhi says. "Dr. Perry represents the bright future and faculty expertise that our department offers in nutrition-related research. We're thrilled to see her ideas being recognized. We're also excited to follow the real-life, important implications this study may have on the health of older adults."
Perry adds that collaboration from IUSPH-B professor Timothy Mickleborough and IU School of Medicine's Thomas O'Connell helped make this project possible.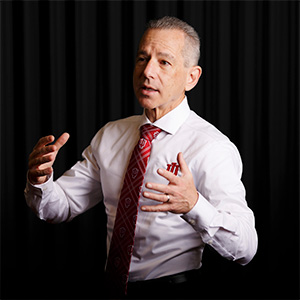 "Our school's 'tagline' is It's About Knowing, because conjecture is good, but knowing is better," says Dean David Allison. "We all eat, and we all want to know the effects of the foods we eat—and when it comes to knowing, there is no substitute for randomization. Kudos to Professor Perry for advancing both our school and nutrition science."
Learn about the NCBA at ncba.org. More news about IUSPH-B is always available at go.iu.edu/48bx.