Wooyoung (William) Jang, assistant professor in the Sport Management program at the University of West Georgia; and Kevin Byon, professor in Sport Management at the IU School of Public Health-Bloomington (IUSPH-B) have been awarded the 2020 Emerald Literati Award for Best Paper.
 "This award is given to only one paper once a year," says senior author Byon. He and Jang collaborated on "Antecedents and consequence associated with esports gameplay" as Jang pursued his Ph.D. before graduating from IUSPH-B in 2020.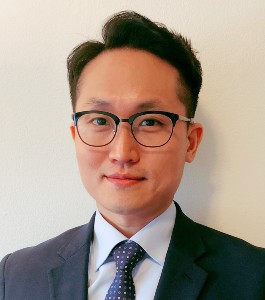 "I'm humbled to receive this prestigious award," says Jang. "I'd like to express my gratitude to Dr. Byon for his infinite patience and unwavering support as my doctoral advisor at IU-SPH."
Jang elaborates that this study uncovered six unique motivators for people to participate in esports (competitive video game play), as well as how motivators and other factors intersect with gameplay behavior and consumption of a variety of media.
According to Emerald Group Publishing—who presents the Emerald Literati Award—the honor has "celebrated and rewarded the outstanding contributions of authors and reviewers, not only to our journals and books, but to the body of knowledge itself" for more than 25 years.
"Participation in all sports, whether they be esport or more traditional modes, can impact physical, mental, and social health and well-being," says SPH-B Dean David B. Allison. "By studying the influences on participation, we can better understand ways to encourage forms of participation that may be the most wellness promoting. I am proud of the excellence of our faculty and students in pursuing this quest. My hat is off to Professors Jang and Byon!"
The paper was published in the January 22, 2020 issue of International Journal of Sports Marketing and Sponsorship. Read more at bit.ly/2VdlnV0.