The paper describes an approach to integrating the Department of Health & Wellness Design with existing SPH curriculum.
Frontiers in Public Health published an article by researchers from two different Indiana University campuses. "Expanding the Curriculum in a School of Public Health" describes—and provides suggestions for—strategies to integrate "leisure-based" topics with existing schools of public health.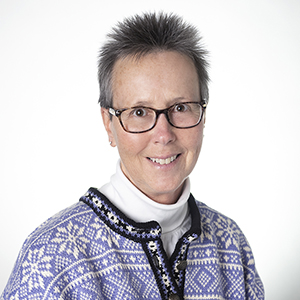 According to authors Evan Jordan, Sarah Young, and Nir Menachemi, parks and outdoors, recreation, tourism, and event management are important to promoting health and wellness. The authors advocate for integrating education on these subjects into the curricula of schools of public health. They provide a blueprint of the process the department, school, and external partners jointly followed to bring about such change to research and education in the Indiana University School of Public Health-Bloomington's Department of Health & Wellness Design.
"As the first of its kind in the nation, our department is rewriting the playbook to address health and wellness in a comprehensive way," says Richard Holden, department chair. "We are combining the science of leisure, travel, events, and the outdoors with traditional approaches to public health, to design and test interventions for better outcomes."
The authors identify numerous parallels between leisure-based scientific traditions and the typical mission of a school of public health—for example, a focus on encouraging healthy behaviors rather than discouraging unhealthy ones.
"One of our most esteemed graduates is Governor Laura Kelly, who holds a master's degree in recreation and currently serves on our Dean's Advisory Board," says Dean David B. Allison. "Recently she wrote, 'Parks and recreation programs build healthy, active communities that aid in the prevention of chronic disease, provide therapeutic recreation services for those who are mentally or physically disabled, and improve the mental and emotional health of all citizens.' I am so pleased to see our newly vitalized department poised to rigorously research how to best achieve these profound benefits."
"Schools of public health around the world need to find more ways to integrate traditionally siloed disciplines to pursue improved population health," says Nir Menachemi, co-author and professor in the Richard M. Fairbanks School of Public Health. "IUSPH-B has a formidable plan to lead in this area."
The entire article is available at go.iu.edu/40UX.