Jon Agley is one of only three individuals to receive this distinction in 2022.
Jon Agley, associate professor in the Indiana University School of Public Health-Bloomington (SPH-B) Department of Applied Health Science, is one of a small group of scholars named an American Academy of Health Behavior (AAHB) 2022 Fellow. AAHB fellows are selected "in recognition of significant contributions to the field of health behavior research and demonstrated involvement in AAHB."
"I first attended an AAHB conference in 2017 and still recall being impressed at the high level of rigorous scientific dialogue and genuine curiosity throughout the conference," says Dr. Agley, who also serves as deputy director of research for the school's Prevention Insights center. "I knew immediately that this was a group of which I wanted to be a part. I'm both thrilled and honored to be recognized by the AAHB community."

AAHB Fellows are chosen annually from among members who have belonged to the academy for at least five consecutive years, published at least 50 data-driven research publications in national and international journals, and have a demonstrable record of AAHB involvement or service. Fewer than 80 active AAHB members are fellows, including SPH-B faculty Eric Walsh-Buhi and Dong-Chul Seo, as well as SPH-B Founding Dean Mohammad Torabi and interim associate dean for SPH-B faculty recruitment Hsien-Chang Lin.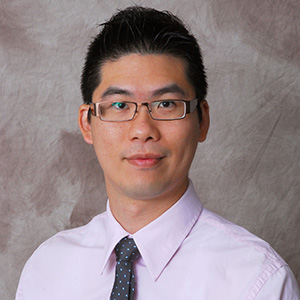 "Dr. Agley's selection as a Fellow of AAHB is significant because the organization focuses on conducting important health behavior and public health research," explains Dr. Lin—who is also president-elect of AAHB. "This means that during a rigorous review process, AAHB found Dr. Agley's body of research highly impressive. As AAHB president-elect, I am thrilled to see our faculty become members of the organization, particularly when they are named a Fellow. Dr. Agley, his colleagues, and our school will all benefit from his participation with AAHB and his growing professional network."
Dr. Agley and two other AAHB members will be inducted as Fellows at the March 2023 AAHB Scientific Meeting in San Francisco.

Learn more about the American Academy of Health Behavior at aahb.org. News about IUSPH-B is always available at go.iu.edu/48bx.