Dr. Paul Coates, adjunct professor in the Indiana University School of Public Health-Bloomington (SPH-B) Department of Applied Health Science, has received the David Kritchevsky Career Achievement Award from the American Society for Nutrition (ASN).
The award is presented annually in recognition of a "career devoted to promoting interaction among, support for, and assistance of outstanding nutrition researchers in governmental, private, and academic sectors resulting in the application of fundamental knowledge to delivery of better nutrition products and information to the public." Previous recipients include SPH-B Adjunct Professor David Klurfeld, also of the Department of Applied Health Science.
"This is such a great honor," Dr. Coates says. "Dr. Kritchevsky was an inspiration to many of us; not only because he was a great scientist, but he had a joy for life that is hard to emulate."
The award will be presented during the ASN annual meeting, conducted virtually as NUTRITION 2022 LIVE ONLINE, June 14–16.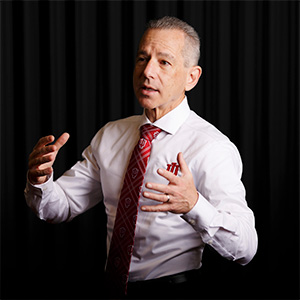 "I have long admired Dr. Coates' work and clarion voice of wisdom and rationality in a field where it is sorely needed," says Dean David Allison. "When Dr. Coates agreed to join our team after finishing his director term at NIH's Office of Dietary Supplements, I was overjoyed, and I remain so today. This honor from ASN is a fitting tribute to Dr. Coates' contributions to the field." 
Dr. Coates' award marks the latest connection between IU SPH-B and ASN; last year, ASN named Dr. Nana Gletsu-Miller (an Applied Health Science colleague) chair-elect of their Obesity Research Interest Section and just elected her to the ASN Board of Directors. In addition:
• Ph.D. candidate Luis Mestre serves as an ASN graduate student representative.
• Adjunct Professor of Practice Kevin Maki serves on the ASN Statistical Review Board.
• Assistant Professor Andrew Brown served on both their Scientific Program Committee and Nutrition Task Force, and received their 2020 Mead Johnson Award for his outstanding work as a young investigator.
• Dean David Allison received both their 2009 Centrum Award (for "recent investigative contributions of contemporary significance to the understanding of human nutrition") and 2020 ASN Nutritional Sciences Award for his exceptional work as a senior investigator.
Learn more at nutrition.org. News about IUSPH-B is always available at go.iu.edu/48bx.