Dean Allison and host Peter Attia discuss various issues related to obesity and research.
Dean David Allison is the guest on the March 1, 2022 episode of "The Drive." Hosted by Dr. Peter Attia, the podcast series focuses on "maximizing longevity," and boasts more than 40 million episode downloads on such topics as cancer, nutrition, mental health, and cardiovascular disease.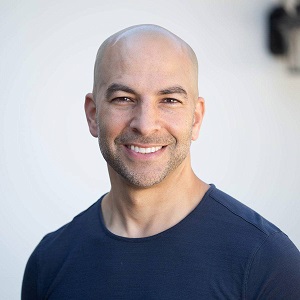 "David Allison provides an insightful and unemotional explanation of the potential impact of nutritional epidemiology in public health while also explaining its many pitfalls and limitations," Dr. Attia remarks in the show notes. "He offers his take on the path forward in addressing the obesity epidemic, and he closes with a lucid explanation for the evident lack of credibility in science and the steps we can take to change that."
During their two-hour-plus conversation, Dean Allison and Dr. Attia discuss the history of obesity research, reproducibility in science, the limitations of nutritional epidemiology, and more. Throughout the discussion, Dean Allison adheres to his oft-spoken promise to remain honest about what science reveals.
"What's the one thing [I] must never compromise? Truth. What's my one sacred duty? Pursue and communicate truth to the best of my ability," Dean Allison says to Dr. Attia. "There are true believers who think they know the right answer. They think eating this is better than eating that. In many cases, they're probably right. They think not smoking is better than smoking. I agree. And given those premises, they say 'Whatever it takes to convince people…I'm willing to say it.' I think that's part of the problem…We need to be clear when we're speaking as scientists then we must not compromise truth."
The March 1 episode of "The Drive" is available through Apple Podcasts, Google Podcasts, and Stitcher, among other platforms. A video of the conversation is available on the podcast website.

To learn more, visit PeterAttiaMD.com. IUSPH-B news is always available at go.iu.edu/48bx.