Indiana University School of Public Health-Bloomington (SPH-B) faculty member Patricia Silveyra has received a diversity supplement from the National Heart, Lung, and Blood Institute (NHLBI), a division of the National Institutes of Health (NIH). The funding will support Dr. Silveyra's mentee, Sarah Commodore.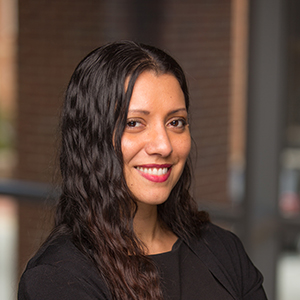 "We are very excited to receive these funds from NHLBI and for the impact they will have on Dr. Commodore's career development," says Dr. Silveyra. "This diversity supplement will not only provide a salary for Dr. Commodore over the next three years, but it will also allow her to expand and develop her independent research program. Dr. Commodore is on an upward path in her scientific career, and this award will help her emerge as a leader in the field of inhalation toxicology. We are thankful for the NHLBI and the other opportunities provided to us—including the Programs to Increase Diversity among Individuals Engaged in Health-Related Research (PRIDE), of which both Dr. Commodore and I are alumni."
Dr. Silveyra's research focuses on lung disease and inflammation as they relate to asthma and pollution exposure. As a Latina immigrant (now an American citizen), She has been inspired to contribute to institutional efforts to increase the recruitment and retention of students and faculty from traditionally underrepresented backgrounds. She also drafted the diversity statement for the Department of Environmental and Occupational Health, which she serves as interim chair.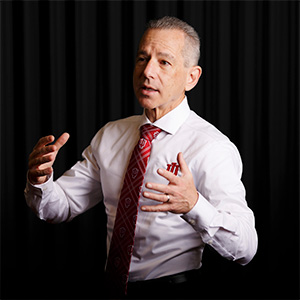 "Dr. Silveyra is a champion of science, women, better health outcomes, and underrepresented minorities," says SPH-B Dean David Allison. "She is committed to mentoring students and faculty to foster diversity, and toward that end, she has established an interdisciplinary and diverse research team. From her direct interactions with trainees and colleagues to the impact of her volunteer work in professional organizations, Dr. Silveyra is one of our brightest stars."
Learn more about the Department of Environmental and Occupational Health at go.iu.edu/4x6x. More news about the school is always available at go.iu.edu/48bx.