In the short time since its creation, the undergraduate-level Personal Well-Being Minor administered by Indiana University School of Public Health-Bloomington's (IUSPH-B) Departments of Kinesiology and Applied Health Science has attracted more than 50 students.
First offered in fall 2020, the minor was the brainchild of SPH-B's William Ramos, Catherine Sherwood-Laughlin, and Carol Kennedy-Armbruster. From physical activity and nutrition to behavioral and social choices, the curriculum covers a variety of public health issues valuable to both SPH-B students and those in other academic areas.
Indeed, while it is popular among SPH-B students, it is also attracting students with primary fields of study from across the Campus. Students pursuing this minor come from a variety of IU majors, including those offered through the Kelley School of Business; the College of Arts & Sciences; the School of Education; the Luddy School of Informatics, Computing, and Engineering; and the O'Neill School of Public and Environmental Affairs.
Dr. Kennedy-Armbruster says, "We did not create this minor because of the pandemic, but now that we are in a pandemic, the minor is even more important for students to know about. Having an academic minor that is about students and for students—where they also meet other students who place [personal] health as a priority for learning—is a beautiful thing."
Featuring a flexible curricular design, the 15-credit program enables participants to choose one of three foundational course series and opt for electives in applied and advanced coursework areas. Some of the elective courses include Nutrition for Health, Stress Prevention and Management, and Safety: A Personal Focus.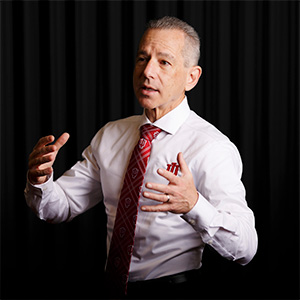 "The National Academy of Medicine traditionally began each report with this quotation from Goethe: 'Knowing is not enough, we must apply. Willing is not enough, we must do,'" says Dean David Allison. "This highly successful program, cogently conceived by three of our school's finest self-declared 'pracademics,' permits students the opportunity to simultaneously receive leading-edge formal education in health science and to obtain practical knowledge that they can use to help themselves and others here and now."
To learn more about the minor, visit go.iu.edu/4gLh.More news about SPH-B is always available at go.iu.edu/48bx.