Antonio Williams, Ph.D., is an accomplished researcher of brand management in fitness, sport, and public health.

The Indiana University Board of Trustees approved on February 8 the appointment of Dr. Antonio Williams, associate professor in the Indiana School of Public Health-Bloomington (IUSPH-B), to the position of Beinner Family Professor in Sports Marketing and Management.
Established in 2021 by a generous gift from Jon and Laura Beinner, the professorship recognizes Williams' "outstanding collegiality, leadership, and training of students" in leading the Sport Marketing and Management program.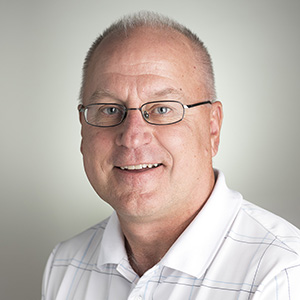 "Our department is deeply indebted to the Beinner Family for their generosity and support of our sport marketing and management program through the creation of this professorship," says Dr. David Koceja, chair of the IUSPH-B Department of Kinesiology. "I cannot think of a more deserving inaugural recipient than Dr. Antonio Williams. He is one of our very best and brightest scholars in sport marketing and management and will represent the Beinner family name with the highest regard for academic quality, integrity and scholarship."
Williams' background includes a both an M.S. and Ph.D. from Indiana University. A member of the Scientific Advisory Panel for the American Council on Exercise, he has also served as a brand strategist and marketing researcher for a variety of clients, from the Houstonian Club & Spa to the Indianapolis Colts.
"I would like to thank the Beinner Family for their generous gift and support of what is considered to be one of the nation's premier sport marketing and management programs," Dr. Williams says. "An endowed professorship is among the highest academic awards a professor can receive, and I'm forever grateful for the honor."
He adds, "This award will allow me to continue my pursuit of knowledge and new scientific discovery in the area of sport, marketing and public health."
Among the responsibilities associated with the professorship are to demonstrably expand the Sport Marketing and Management program, as well as increase research funding from external sources.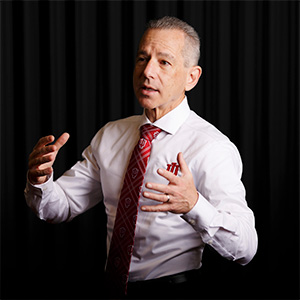 "Professor Williams brings meaning and purpose to all that he does—education, research, service, communication," says IUSPH-B Dean David Allison. "He leads by example in showing that sport is not all about winning and competition, about money and records, about entertainment; it is also about health, equity, well-being, and social justice. We are so grateful for all he does and to the Beinner family for helping us recognize him as he so richly deserves."
For more IUSPH-B news, visit go.iu.edu/48bx.