In an amazing display of interdepartmental collaboration at Indiana University School of Public Health-Bloomington (SPH-B), the National Institutes of Health (NIH) has awarded Department of Environmental and Occupational Health (EOH) Chair Patricia Silveyra, Ph.D. $396,210 to fund a mentorship program as described in "Promoting Diversity, Equality, Inclusion and Accessibility (DEIA) in Lung Disease Research Through a Mentored Training Experience."
Collaborating with Principal Investigator (PI) Dr. Silveyra to launch this program are co-investigators EOH Assistant Professor Sarah Commodore, Ph.D. and Assistant Professor Vanessa (Martinez) Kercher, Ph.D. from the Department of Health & Wellness Design. The grant will allow the program to run for one full year to help underrepresented minority students develop their interest in STEM research and careers under the care and support of Drs. Silveyra, Kercher, and Commodore. The goal is to actively recruit during the October 2023 Society for Advancement of Chicanos/Hispanics & Native Americans in Science (SACNAS) conference and the Annual Biomedical Research Conference for Minoritized Scientists (ABRCMS) to assemble a cohort by late-November. Official meetings will start in December.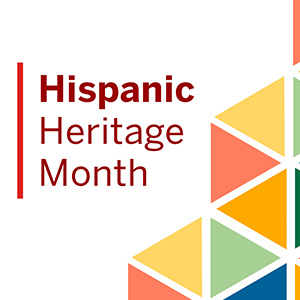 "This will provide money for research so these students can pursue cool projects in the field of lung disease research and travel to conferences where most of the students present will be underrepresented minorities," says Dr. Silveyra. "There they can meet possible employers and research Ph.D. programs they may want to join in the future. Our goal is to expand their network and provide them with the skills they need for a scientific career, and hopefully they will build a cohort of people that will continue to help and support each other throughout their careers."
Drs. Commodore and Kercher add they have benefited massively from the mentorship they have received from Dr. Silveyra and are excited to have the opportunity to "pay it forward."
"Getting these students interested and retaining them in STEM—and letting them know there is a place for them in this field—is what is crucial," says Dr. Commodore, who has already recruited a few students into the fledging program.
Dr. Kercher, with the support of Dr. Commodore, will lead workshops every month from January to April on topics relevant to students from underrepresented minority groups. Possible topics include imposter syndrome, organization, and leadership skills. The cohort will then have the option to conduct lung disease–related research in Dr. Silveyra's lab for 10 weeks in the summer of 2024. At the conclusion of their research, they will submit an abstract for a research project to present at next year's SACNAS conference.
"When you don't have people that look like you, or when you look at your professors and they don't look like you or share your experiences, you can feel this sense of 'otherness'; of not belonging. In students, that can affect their grades, their performance, and their braveness," says Silveyra. "We see a lot of that in these types of populations usually because they are the first ones in their families to go to college or pursue an advanced degree—but we were the first ones too, so in that sense we can show them that it is possible and share with them of the resources and strategies that worked for us."
Dr. Kercher emphasizes that their mentorship will have a "holistic" approach that balances garnering interest in the field of science and associated practical career skills with the students' personal well-being.
"We want the students to engage in experiences that support their scientific identity; that they belong in the spaces they are in and that through self-determination they will contribute to a diverse workforce," says Dr. Kercher. "Diversity is all about-being different, learning different, thinking different. Bringing those differences to diverse, collaborative teams is key to tackling complex challenges that arise in public health."
An online application for this mentorship program will launch later this month for all students from underrepresented minority groups (URMs) interested in lung disease research. All IUSPH-B students are welcome and encouraged to apply. Further information will be shared via the school's social media channels or via email from Dr. Silveyra in the coming weeks.
Want to know more about the exceptional work happening in SPH-B? Visit go.iu.edu/48bx.