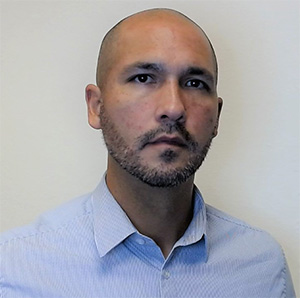 Faculty

Armin Marquez

Lecturer
Department
Kinesiology
Education
Georgia State University, Ph.D., 2020

Georgia State University, M.S., 2016

Georgia State University, B.B.A., 2006
Background
Position/Grant/Award/etc.
Part-Time Instructor at University of West Georgia 2021
Chief of Sport Technology at Impact Infinity LLC 2020-2021
Graduate Research Assistant at Georgia State University 2017-2020
Consumer Behavior Consultant at Fritz's Adventure 2019
Assistant Director of Research and Logistics at Huddle Inc. 2015-2019
Intern of International Sport for Development Programs at BlazeSports America 2015
Youth Soccer Coach at Southern Soccer Academy and United Futbol Academy 2014-2020
Scholarly Interest
My research interests, inspired by sport industry experiences as a former professional athlete, coach, marketing researcher, and consultant, include sport consumer behavior, marketing, and sport-for-development.
Selected Publications
Articles
Marquez, A., & Cianfrone, B. A.(in press). Digital ticketing utilization in high school athletics: The role of spectator demographic. In K. K. Byon, B. H. Yim, & J. J. Zhang. Contemporary marketing analysis in sport business: Global perspectives. Routledge.
Marquez, A., Cianfrone, B. A., & Shapiro, S. L. (in press). All-inclusive v. partitioned pricing in sports: An experimental examination of the effects of pricing format on ticket purchasers' price recall, perceived value, and search intentions. Sport Marketing Quarterly.
Marquez, A., Cianfrone, B. A., & Kellison, T. (2020). Factors affecting leaders' adoption of innovation: The case of digital ticketing in the high school athletic space.Sports Innovation Journal, 1, 152–171.
Marquez, A., Cianfrone, B. A., & Kellison, T. (2020). Factors affecting spectators' adoption of digital ticketing: The case of interscholastic sports. International Journal of Sport Marketing & Sponsorship, 21, 527–541.
McGehee, G. M., Marquez, A., Cianfrone, B. A., & Kellison, T. B. (2018). Understanding organizational and public perspectives of stadium redevelopment through social media: A case study of Georgia State University's "New" stadium. International Journal of Sport Communication, 11, 261–285.