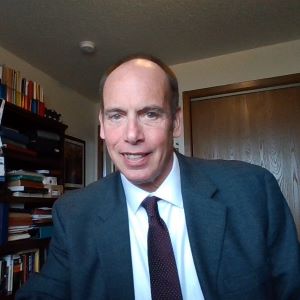 Faculty

Bret Rust

Visiting Clinical Assistant Professor
Department
Applied Health Science
Education
University of California, Davis, Ph.D., Nutritional Biology, 2017

Central Washington University, B.S., Science Honors Program, Food Science and Nutrition, 2009

University of Washington, B.A, English (Creative Writing), 1991
Background
My interests lie in understanding the role of gut-derived metabolites in modulating metabolic health. As key mediators of metabolic health, I aim to investigate the role that diet plays in modulating the ecology of the human gut and the role diet plays in modulating gut-derived metabolites which play a role in metabolic health outcomes such as type 2 diabetes, cardiovascular disease, and cancer.
In my initial work, I investigated the role that methane producing archaea play in the ecology of the gut microbiota by investigating postprandial bile acid responses and fecal short chain fatty acid profiles. More recently, I have been investigating the effect of time-restricted feeding on metabolic health and metabolic flexibility. The inability for organisms to adapt their substrate oxidation to fed and fasted conditions is a key metabolic defect in obesity and type 2 diabetes. The metabolomics of cancer and tissue specific metabolomics has been another important area of interest in my work. Using untargeted metabolomics data, we have revealed that key features of the metabolomics of cancer in many ways mirror those of other metabolic diseases.
My future work will investigate the ability of the human microbiota to metabolize ellagic acid and ellagitannins into urolithins through various food matrices. The role of archaea in the human gut remains an untold story that I will interrogate using quasi-experimental methods that compare the phenotypic differences between methane producers and non-producers. Using high throughput sequencing approaches, we will more fully characterize the differences in the gut microbiota and microbiome between methane producers and non-producers as well as the plasma bile acid responses, fecal lipidomics, and the fecal and plasma short chain fatty acid profiles that influence metabolic health with particular emphasis on type 2 diabetes.
We have demonstrated that time-restricted feeding is able to re-establish metabolic flexibility in obese mice, but this metabolic feature is unexplored in humans. The metabolic chambers here at the School of Public Health-Bloomington, in combination with the metabolic kitchen, will facilitate answering the question of how time-restricted eating in humans affects our ability to adapt to fed and fasted conditions.
Scholarly Interests
Gut-mediated and gut-derived metabolites
Mitigating risk factors for metabolic disease like Type 2 Diabetes, cardiovascular diseases, and cancer
Time-restricted feeding (eating)
Methane production effects on the ecology of the human gut
Bile acids as nutrient sensors
Selected Publications
Articles
Zeng H, Umar S, Rust, Bret M.,Lazarova D, Bordonaro M. Secondary Bile Acids and Short Chain Fatty Acids in the Colon: A Focus on Colonic Microbiome, Cell Proliferation, Inflammation and Cancer.International Journal of Molecular Sciences 2019;20:1214. https://doi.org/10.3390/ijms20051214
Yan L, Rust, Bret M., and Picklo MJ. Plasma Metabolomic Changes in Mice with Time-Restricted Feeding-Attenuated Spontaneous Metastasis of Lewis Lung Carcinoma. 2020. .Anticancer Research. 40(4): 1833-41 https://doi.org/10.21873/anticanres.14137
Yan L, Sundaram S Rust, Bret M., Picklo MJ. The Metabolome of Mammary Tumors Differs from Normal Mammary Glands but Is Not Altered by Time-restricted Feeding under Obesogenic Conditions. .Anticancer Research. 2020;40(7):3697-3705 https://doi.org/10.21873/anticanres.14358
Mehus AA, Rust, Bret M., Idso JP, Hanson B, Zeng H, Yan L, Bukowski M, and Picklo MJ, Time-Restricted Feeding Mice a High-Fat Diet Induces a Unique Lipidomic Profile .Journal of Nutritional Biochemistry. 2020, 108531. https://doi.org/10.1016/j.jnutbio.2020.108531
Picklo MJ, Marcotte BV, Bukowski MR, de Toro Martín J, Rust, Bret M.,Guénard F, Vohl MC. Identification of phenotypic lipidomic signatures in response to long chain n-3 polyunsaturated fatty acid supplementation in humans. .Journal of the American Heart Association. 2021; 10;(3): e018126. https://www.ahajournals.org/doi/10.1161/JAHA.120.018126
Yan L, Sundaram S, Rust, Bret M., Picklo MJ, Bukowski MR. Mammary Tumorigenesis and Metabolome in Adipose Specific Monocyte Chemotactic Protein-1 Deficient Male MMTV-PyMT Mice Fed a High-Fat Diet. .Frontiers in Oncology. 2021. https://doi.org/10.3389/fonc.2021.667843
Rust, Bret M. , Raatz SK, Casperson SL, Duke SE, Picklo MJ. Dietary Fat Chain Length, Saturation, and PUFA Source Acutely Affect Diet Induced Thermogenesis but Not Satiety in Adults in a Randomized, Crossover Trial . Nutrients. 2021, 13(8). https://www.mdpi.com/2072-6643/13/8/2615
Hughes RL, Horn WF, Wen A, Rust, Bret M., Woodhouse LR, Newman JW, Keim NL. Resistant starch wheat increases PYY and decreases GIP but has no effect on self-reported perceptions of satiety. . Appetite. 2022, 168 http://doi.org/10.1016/j.appet.2021.105802
Yan L, Sundaram S,Rust, Bret M., Picklo MJ, and Bukowski MR, Metabolomes of Lewis lung carcinoma metastases and normal lung tissue from mice fed different diets. . J Nutr. Biochem. 2022, 107 109051. https://doi.org/10.1016/j.jnutbio.2022.109051
Yan L,Rust, Bret M., Sundaram S, Picklo MJ, Bukowski MR. Alteration in Plasma Metabolome in High-Fat Diet-Fed Monocyte Chemotactic Protein-1 Knockout Mice Bearing Pulmonary Metastasis of Lewis Lung Carcinoma. Nutrition and Metabolic Insights.2022 15:1-11. 82-96. https://doi.org/10.1177/1178638822111112
Picklo MJ, Rust, Bret M., Yeater K, Raatz S. Identification of different lipoprotein response types in people following a Mediterranean diet pattern with and without whole eggs. Nutr Research. 2022, 105: 82-96. https://doi.org/10.1016/j.nutres.2022.06.005
Yan L, Sundaram S,Rust, Bret M., Zeng H. Consumption of a high fat diet alters transcriptional rhythmicity in liver from pubertal mice. Frontiers in Nutrition and Metabolism.2023, 9. https://doi.org/10.3389/fnut.2022.1068350
Rust, Bret M., Matthew J. Picklo, Lin Yan, Aaron A. Mehus, and Huawei Zeng. Time-Restricted Feeding Modifies the Fecal Lipidome and the Gut Microbiota. Nutrients15, no. 7: 1562https://doi.org/10.3390/nu15071562
Rust, Bret M., Joseph O. Riordan, Franck G. Carbonero, and Patrick M. Solverson. One-Week Elderberry Juice Treatment Increases Carbohydrate Oxidation after a Meal Tolerance Test and Is Well Tolerated in Adults: A Randomized Controlled Pilot Study. Nutrients2023, 15, no. 9: 2072.https://doi.org/10.3390/nu15092072