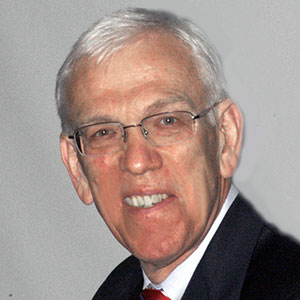 Faculty

Robert Burns

Adjunct Professor of Practice
Department
Applied Health Science
Education
Queen's University, Belfast, N Ireland, Ph.D, 1976

Queen's University, Belfast, N Ireland, B.S., 1972
Background
Position/Grant/Award/etc.
Founder and Principal Consultant, Nutrition Implications, LLC. 2018–present
Vice President, Health and Nutrition Policy, Grocery Manufacturers Association, Washington, DC 2011–2018
ASN Sustaining Member Committee, Award of Distinction, 2009
Global Head of Nutrition and Scientific Affairs, Cadbury, London 2005–2010
Member, Food Forum of the National Academy of Sciences, 2003–2005
Director, Nutrition Science and Policy, Mead Johnson Nutritionals, Evansville, IN 2002–2005
Director, Discovery, Mead Johnson Nutritionals, Evansville, IN 2000–2002
Director, Pediatric Product Development, Mead Johnson Nutritionals, Evansville, IN 1998–2000
Member, Division of Nutritional Sciences External Advisory Committee, 1995–2008
Scholarly Interest
The development of organizational, national and global food policies and their implementation
Selected Publications
Articles
Rowe, S., Alexander, N., Almeida, N., Black, R., Burns, R., Bush, L., Crawford, P., Keim, N., Kris-Etherton, P., & Weaver, C. (2011). Translating the Dietary Guidelines for Americans 2010 to bring about real behavior chenge. JADA 111(1), 28-39.
Morale, S. E., Hoffman, D. R., Castaneda, Y. S., Wheaton, D. H., Burns, R. A., & Birch, E. E. (2005) Duration of long-chain polyunsaturated fatty acids availability in the diet and visual acuity. Early Human Development, 81, 197-203.