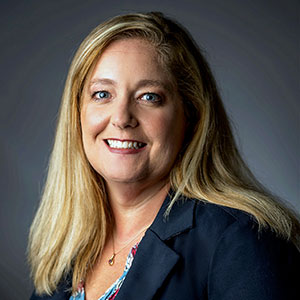 Faculty

Carrie Lawrence

Assistant Research Scientist
Education
Indiana University, Ph.D. in Health Behavior, 2014

Indiana University, M.S. in Applied Health Science, 2008

Indiana University, B.S. in Applied Health Science, 2005
Background
Indiana State University College of Nursing, Health and Human Services, Full-time Instructor 2013-2014
Indiana University School of Informatics, Research Consultant 2012-2014
The Vincent and Elinor Ostrom Workshop in Political Theory and Policy Analysis at Indiana University, Graduate Student Fellow 2010-2013
Indiana University School of Public and Environmental Affairs, Adjunct Instructor  2008-2013
Indiana State University Residential Life Faculty First Year Student Award Recognition 2014
American Public Health Association, Member 2012-present
Community Campus Partnerships for Health, Member 2012-present
Research Interests
Dr. Carrie Lawrence is a practitioner-academic and public health advocate with several years of practice experience in nonprofit and social services.  Her applied research examines addressing social justice, health disparities and inequalities by empowering communities to collectively act upon their own health priorities, inform program design and development as well as health policy and system transformation. Dr. Lawrence has initiated several community-based participatory and translational research projects employing multiple methods that engage and empower community members in identifying, leveraging and sustaining local resources to promote and support individual health. Her current research explores the development of a health commons framework to address consequences of policy on local communities and through collective action local residents address deficits created by policy agendas counter to their goals.
Selected Publications
Articles
Meyerson, B., Lawrence, C., & Smith, J. (2015). Attend to the "Small p" Stuff:State Policy Issues Affecting Cervical Cancer Efforts. Open Journal of Obstetrics and Gynecology, 4(08), 455.
Caine, K., Kohn, S., Lawrence, C., Hanania, R., Meslin, E. M., & Tierney, W. M. (2015). Designing a patient-centered user interface for access decisions about EHR data: Implications from patient interviews. Journal of General Internal Medicine, 30(1), 7-16.
Meyerson, B. E., Zimet, G. D., Multani, G. S., Levell, C., Lawrence, C. A., & Smith, J. S. (2015). Increasing efforts to reduce cervical cancer through state-level comprehensive cancer control planning. Cancer Prevention Research, 8(7), 636-641. doi:10.1158/1940-6207.CAPR-15-0004