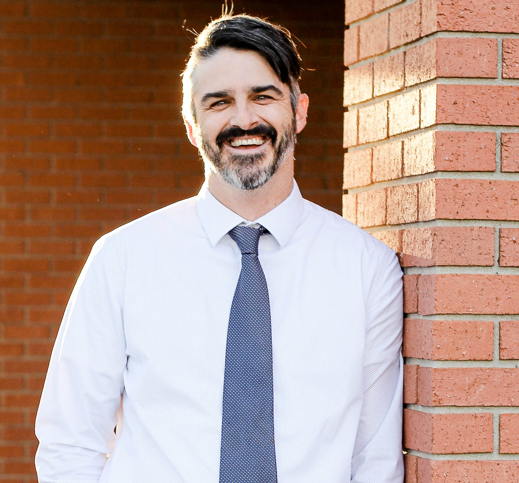 Faculty

Corey Kalbaugh

Associate Professor
Open Research and Contributor Identifier
Department
Epidemiology and Biostatistics
Education
University of North Carolina at Chapel Hill, Ph.D., 2016

Vanderbilt University, M.A., 2010

Clemson University, M.S., 2003

Clemson University, B.S., 2000
Background
2022-present: Associate Professor (Tenured), Indiana University School of Public Health-Bloomington
2019-2022: Assistant Professor, Clemson University
2016-2019: Assistant Professor, University of North Carolina at Chapel Hill School of Medicine
Scholarly Interest
Dr. Corey Kalbaugh is an epidemiologist and health services researcher with over 20 years of experience. He is an National Institutes of Health - and American Heart Associated - funded scientist with an extensive history of collaborative work in the health sciences. The animating objective of his current research is to provide clinicians with the best evidence to support the care of patients with peripheral artery disease. His work broadly aims to reduce racial disparities in peripheral artery disease-related treatment and outcomes.
Selected Publications
Articles
Kalbaugh CA, Witrick B, Sivaraj LB, McGinigle KL, Lesko CR, Cykert S, Robinson WP. Non-Hispanic Black and Hispanic Patients Have Worse Outcomes Than White Patients Within Similar Stages of Peripheral Artery Disease. J Am Heart Assoc. 2022 Jan 4;11(1):e023396. doi: 10.1161/JAHA.121.023396. Epub 2021 Dec 20. PMID: 34927446. Impact Factor: 5.7
Witrick B, Kalbaugh CA, Shi L, Mayo R, Hendricks B. Geographic Disparities in Readmissions for Peripheral Artery Disease in South Carolina. Int J Environ Res Public Health. 2021 Dec 28;19(1):285. doi: 10.3390/ijerph19010285. PMID: 35010545; PMCID: PMC8751080. Impact Factor: 3.4
Kalbaugh CA, Kalbaugh JM, McManus L, Fisher JA. Healthy volunteers in US phase I clinical trials: Sociodemographic characteristics and participation over time. PLoS One. 2021 Sep 7;16(9):e0256994. doi: 10.1371/journal.pone.0256994. PMID: 34492044. Impact Factor: 2.7.
McMahan CS, Self S, Rennert L, Kalbaugh C, Kriebel D, Graves D, Deaver JA, Popat S, Karanfil T, Freedman DL. COVID-19 Wastewater Epidemiology: A Model to Estimate Infected Populations. MedRxiv. 2020 Jan 1. Lancet Planet Health. 2021 Dec;5(12):e874-e881. doi: 10.1016/S2542-5196(21)00230-8. PMID: 34895497; PMCID: PMC8654376. Impact Factor: 19.1
Rennert L, Kalbaugh CA, McMahan C, Shi L, Colenda CC. The impact of phased university reopenings on mitigating the spread of COVID-19: a modeling study. BMC Public Health. 2021 Aug 6;21(1):1520. doi: 10.1186/s12889-021-11525-x. PMID: 34362333; PMCID: PMC8343346. Impact Factor: 2.8
McGinigle KL, Freeman NLB, Marston WA, Farber A, Conte MS, Kosorok MR, Kalbaugh CA. Precision Medicine Enables More TNM-Like Staging in Patients With Chronic Limb Threatening Ischemia. Front Cardiovasc Med. 2021 Jul 16;8:709904. doi: 10.3389/fcvm.2021.709904. PMID: 34336963; PMCID: PMC8322654. Impact Factor: 3.9